Dog Lovers Wall Art Inspiration – Just Download These and Print!
We've been busy here at Happy Dog Island and have created a number of printable wall art projects for you.
They're perfect for dog lovers like you and make awesome gifts as well. And the best part is you can make them really inexpensively, especially if you follow our quick dog lovers wall art instructions here.
And as always, part proceeds of each download go to supporting dog rescue organizations, so you can make awesome wall art AND get more dogs rescued.
Here are a few of our recent designs that you might like and you can download and print them instantly to create your own wall art quickly…
Home is Wear My Dog is Printable Wall Art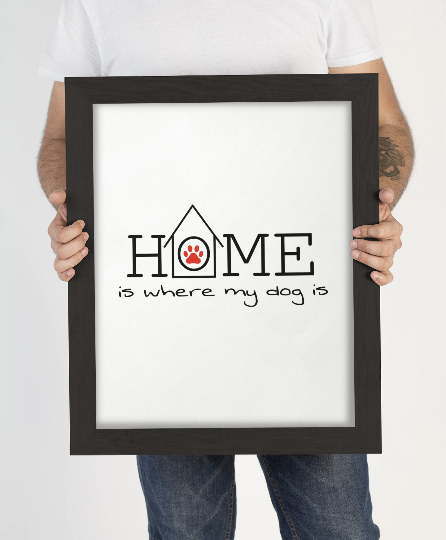 It's so true, right? A dog makes everywhere feel like home and this cute design proves it. Click here to print Home is Where My Dog Is.
Dog Love Printable Wall Art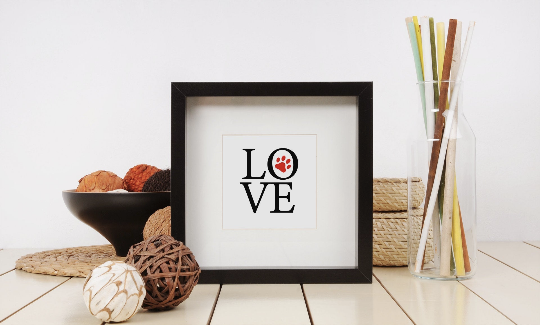 So simple and so pure. Dog is love. Love is dog. Click here to print this dog love wall art.
You, Me and the Dog Printable Wall Art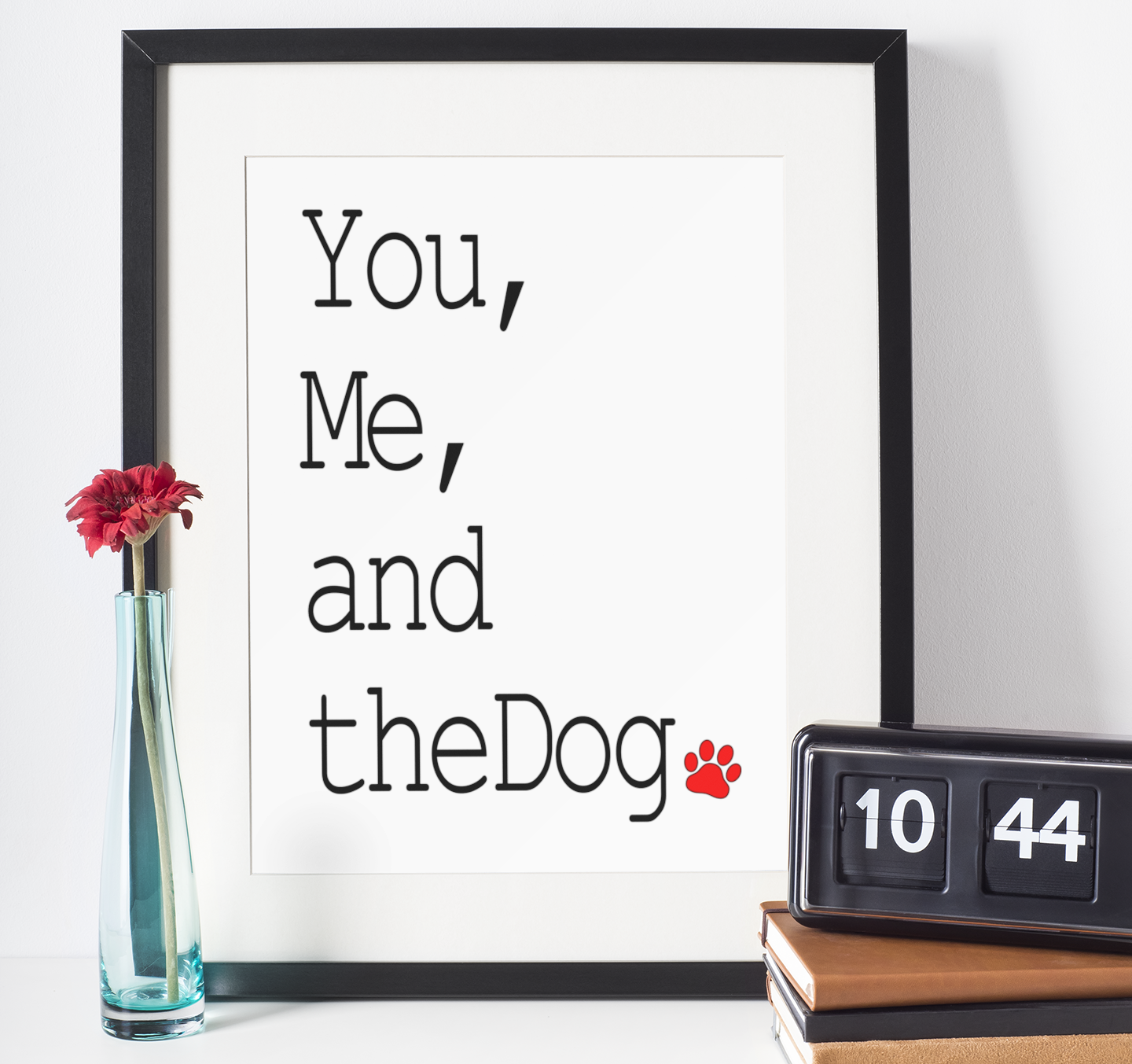 It's all you need. The two of you and your dog. Click here to print You, Me and the Dog.
Be the Person Your Dog Thinks You Are Printable Wall Art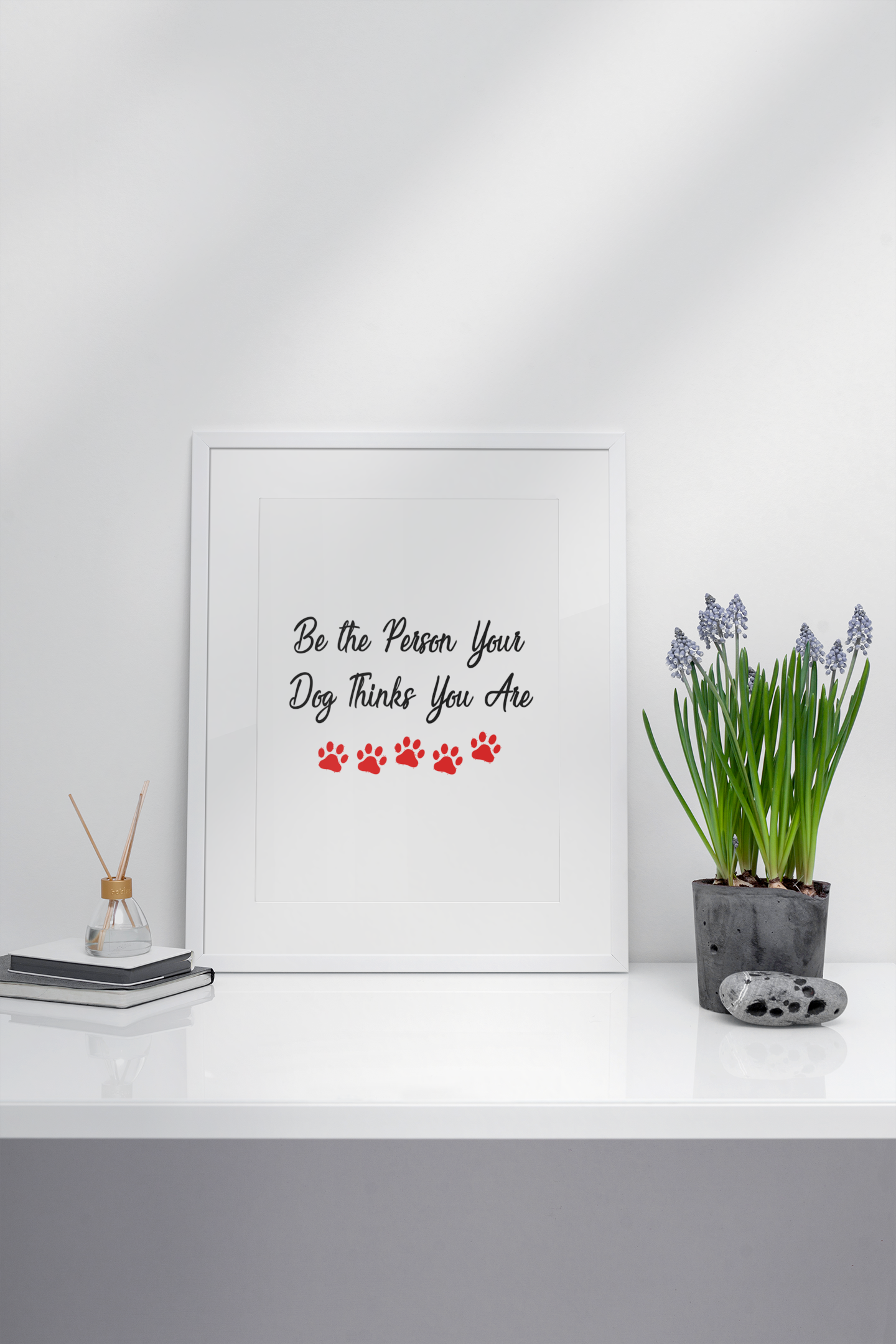 Awesome words to live by. Your dog things you are just the most amazing, wonderful person…be it! Click here to print Be the Person Your Dog Thinks You Are.
Dogs Before Dudes Wall Printable Art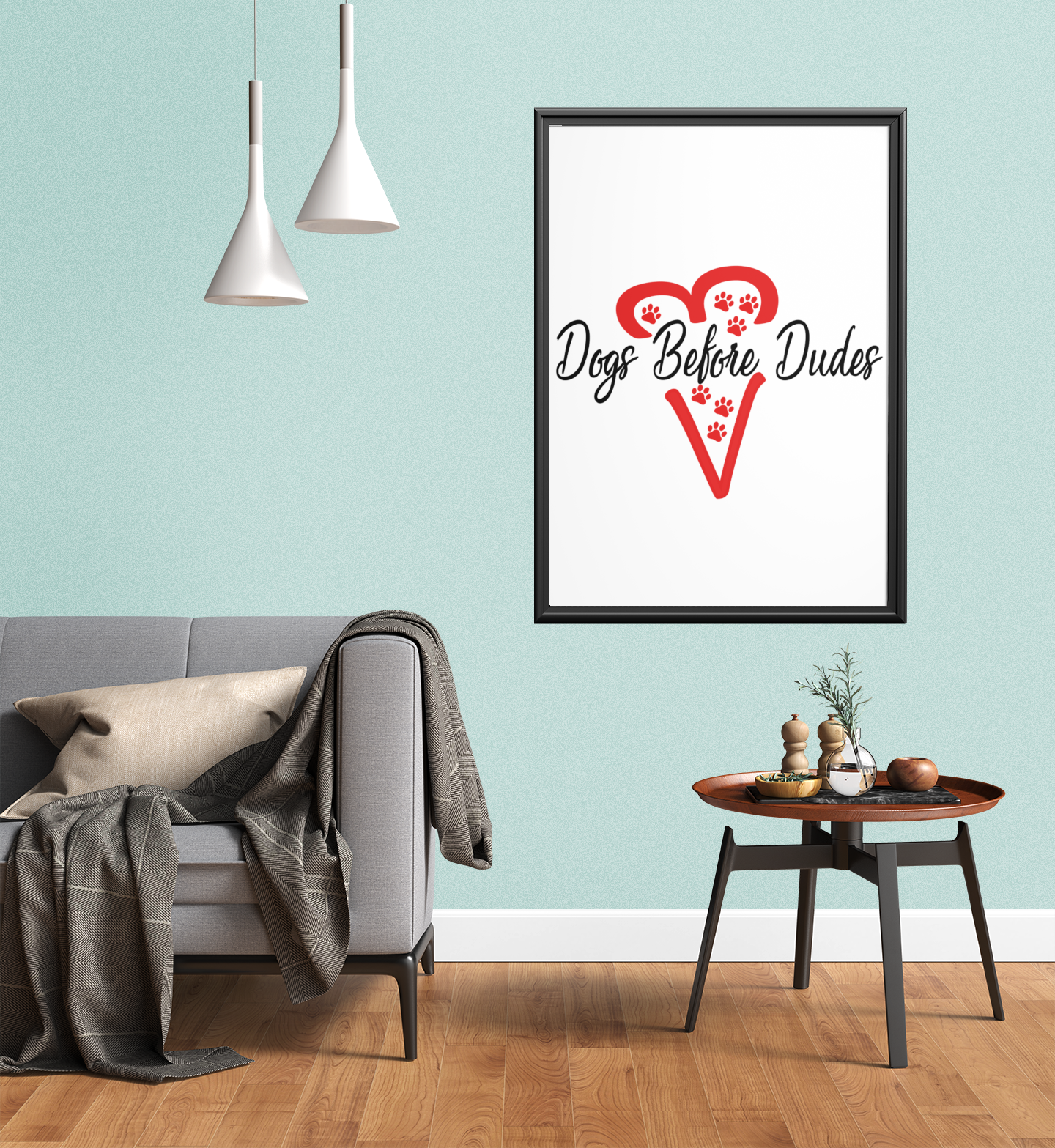 Perfect for the single dog lover. Click here to print Dogs Before Dudes.
Dream Big Printable Wall Art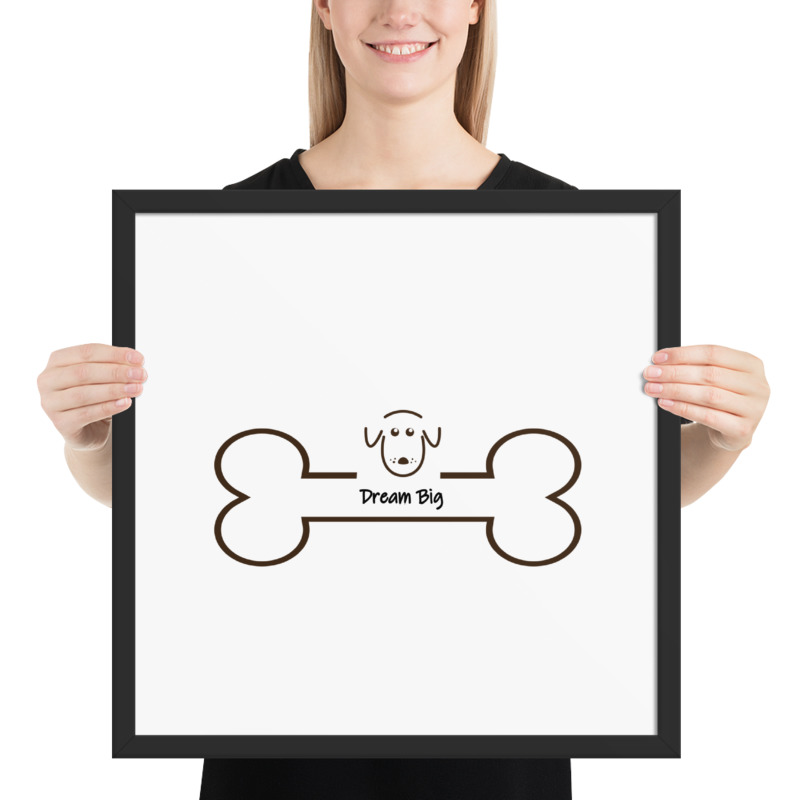 Dogs are never hold back when reaching their goals. They'll go for that big bone or too big too scary stick. Let this dog inspire you to dream big. Click here to print Dream Big.
Just download, print and create your wall hanging. No need to wait endlessly for shipping. It's perfect for your living room, bedroom, office and more…or makes a great gift too.
These are so inexpensive to create, you can certainly have more than one.
We've also include the super quick and easy to follow instructions with your download, so you'll be printing and creating your own wall art in not time.