How to Make Your Own Dog-Themed Face Masks / Face Covers – with Free Pattern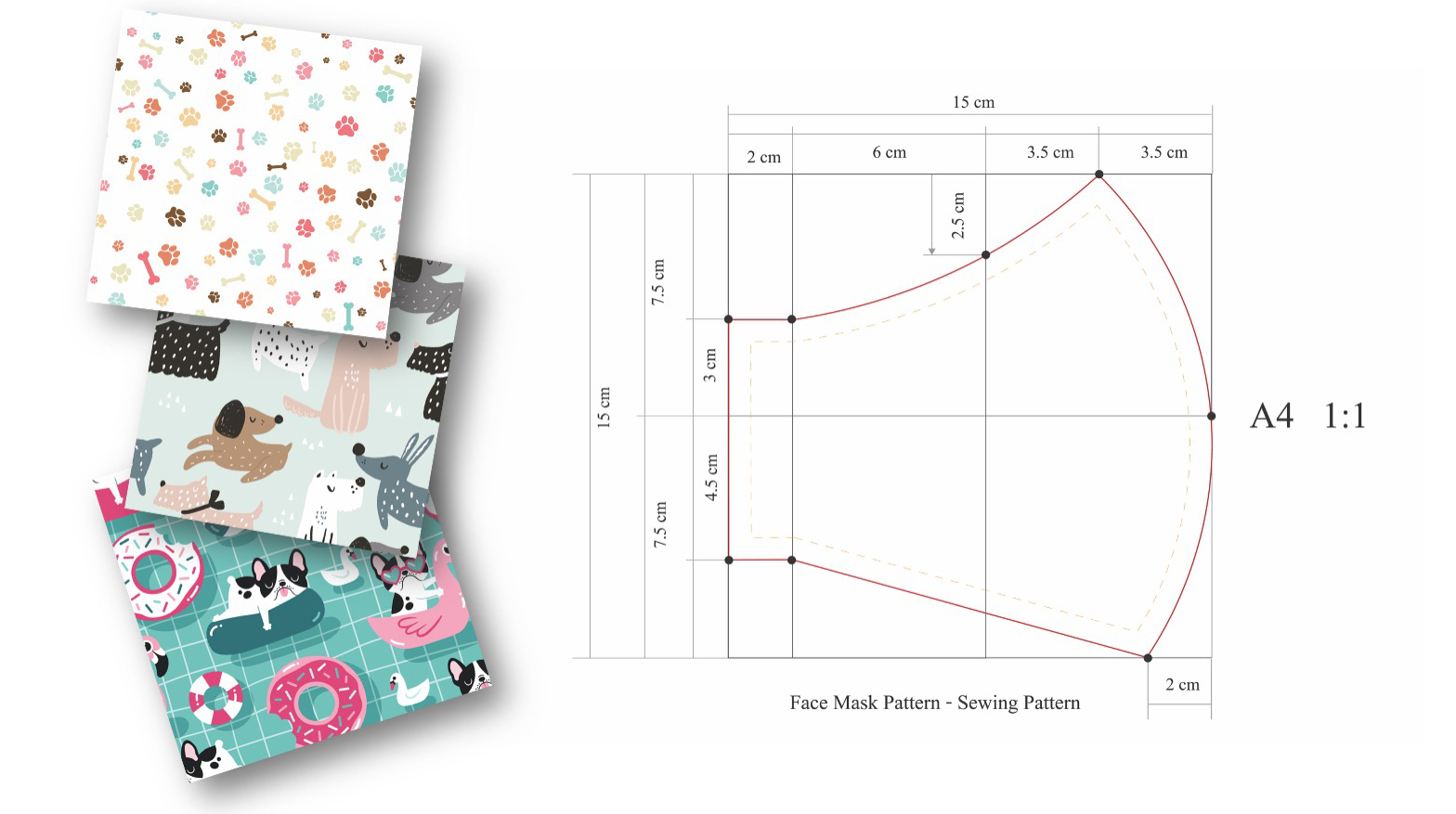 Okay, so it seems that face masks / face covers are the latest fashion statement. Well obviously, they have a practical purpose first, but if you have to wear one, no reason you can't look super cute.
As a dog lover, you may have wondered how to make dog-themes masks and face covers. And you're in luck, because we've got IDEAS.
Whether you want to sew your own mask or have some fun with crochet, we've got you covered. We even found a free face mask pattern for you too.
Sew Your Own Face Mask with this Free Pattern
Even if you're now an experienced sewist, it's not too difficult to make your own face cover. It's even a great project for kids to learn a new skill and have some fun. If you have some cute doggy-themed fabric, you can create a doggy-themed face covering in almost no time.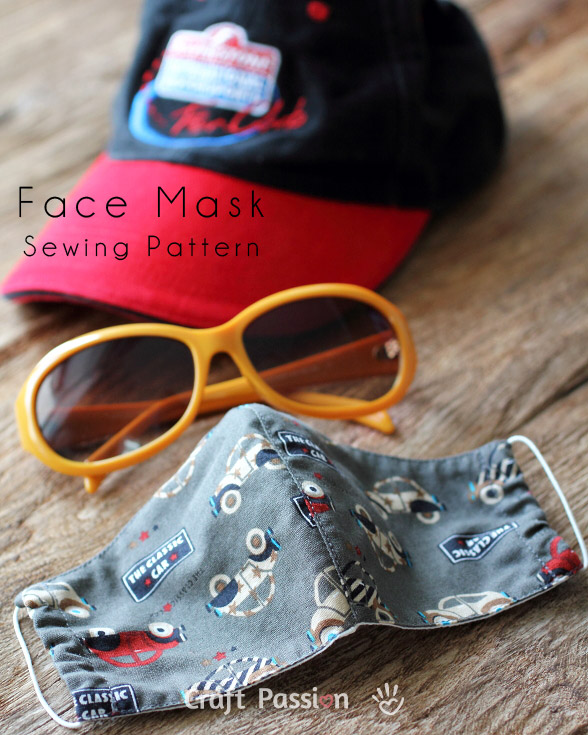 For a complete tutorial and free pattern (in all sizes), go to Craft Pattern.
Joanne says she's been perfecting and working on the pattern since the covid-19 pandemic and she's not kidding. She has 8 different face covering patterns to choose from…and they all come in varying sizes. Your only trouble will be deciding which to pick.
Get a Bit More Crafty with a Crochet Face Mask Pattern
If you're looking for a bigger and perhaps a more satisfying project, you could also crochet a face mask. You can grab these handy patterns and instructions on Etsy. These would make perfect gifts for kids and the dog lovers in your life as well.
Dog Face Mask Crochet Pattern (for Kids):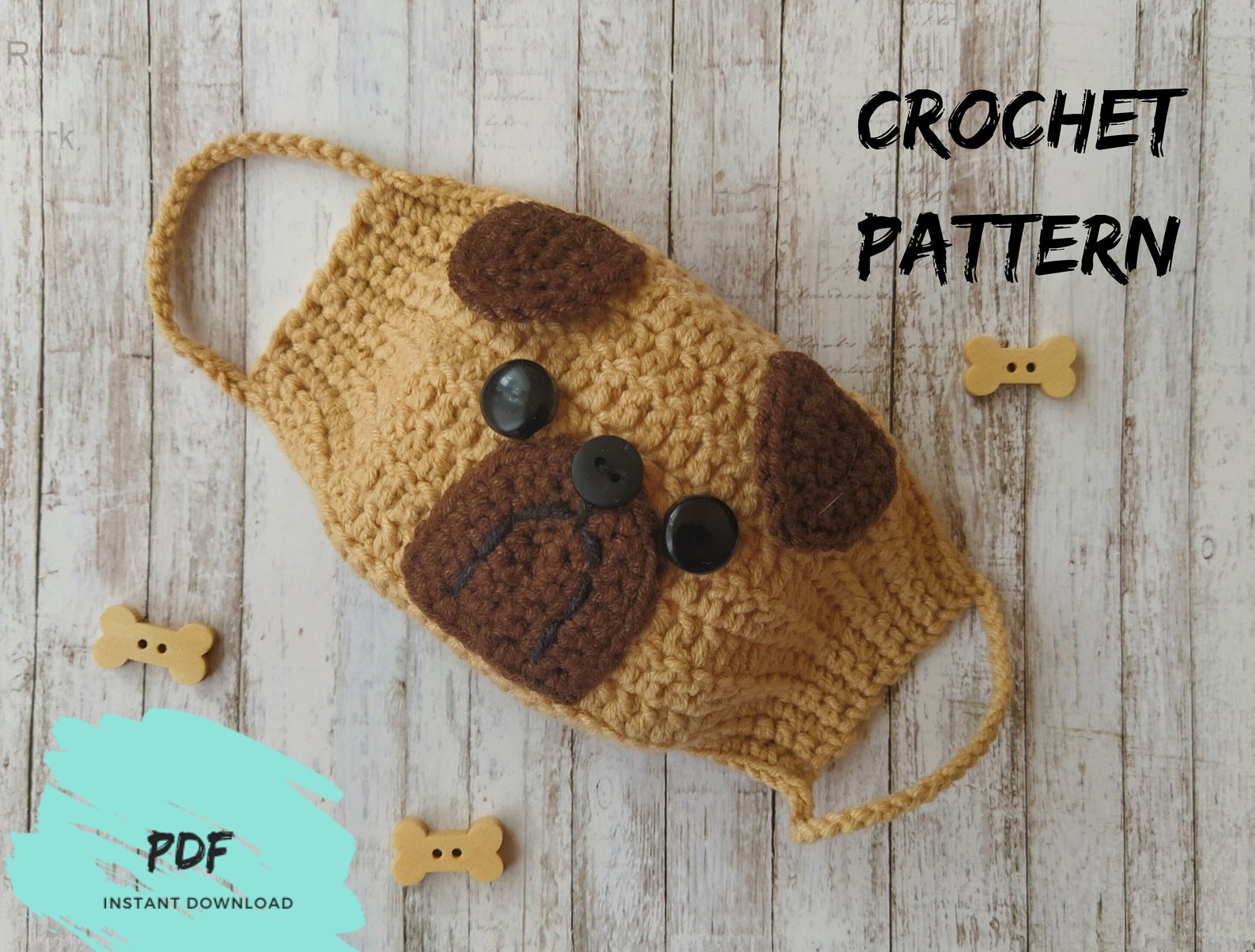 Get This Crochet Face Mask Pattern
Isn't this one adorable?
It's suitable for wearing by kids 4-10 years old. The sellers says the project can be completed within an hour and requires no sewing skills.According to one of the reviews, the pattern was a bit difficult to figure out, but the woman had crochet experience, so she got it sorted.


The seller indicates that you can also sell any of the masks you create using her pattern. You just can't resell the pattern.
You can download the pattern instantly and get started.
Animal Face Mask Crochet Pattern (for Adults):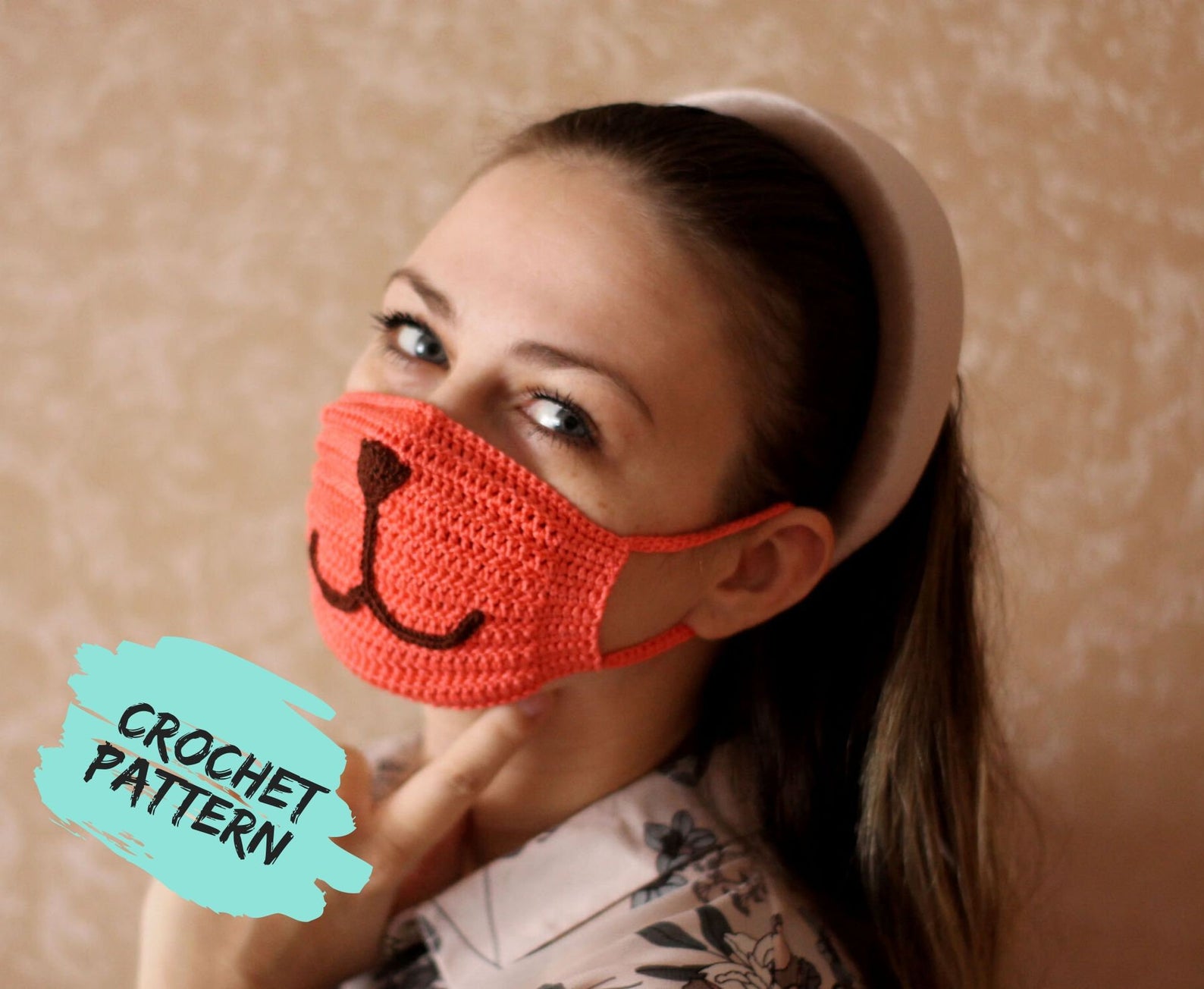 Get This Crochet Face Mask Pattern
Now this one isn't necessarily a dog, but as dog lovers, we firmly believe it IS INDEED a dog face mask.
This mask is adult-sized and is marked as being an Easy to Intermediate pattern. One reviewer confirmed it was easy to follow and was able to put it together nicely.

This project requires:
– Cotton yarn 280m\50g (306 yards/1.75 oz)
– Hook 2mm;
– Needle;
– Scissors
Click here to download this pattern instantly and get started.
NOTE – No matter what type of face mask you decide to make, remember that they don't guarantee any protection against virus or diseases. But if you're looking to comply with local regulations or add another possible layer of protection for others, these might fit the bill nicely.
And hey, if you make a dog-themed face mask, please come to the Happy Dog Island Crafty Dog Lovers Facebook Group and show us! We'd love to see your crafty projects.