Free Download! Healthy Homemade Recipes for Dogs Cookbook
Always wanted to create nutritional meals and treats for your dog, but thought it was too complicated?
Well, the great news is it can be super simple to feed your dog quick and healthy meals from home. And don't forget the treats because every good boy (and girl) deserves those too!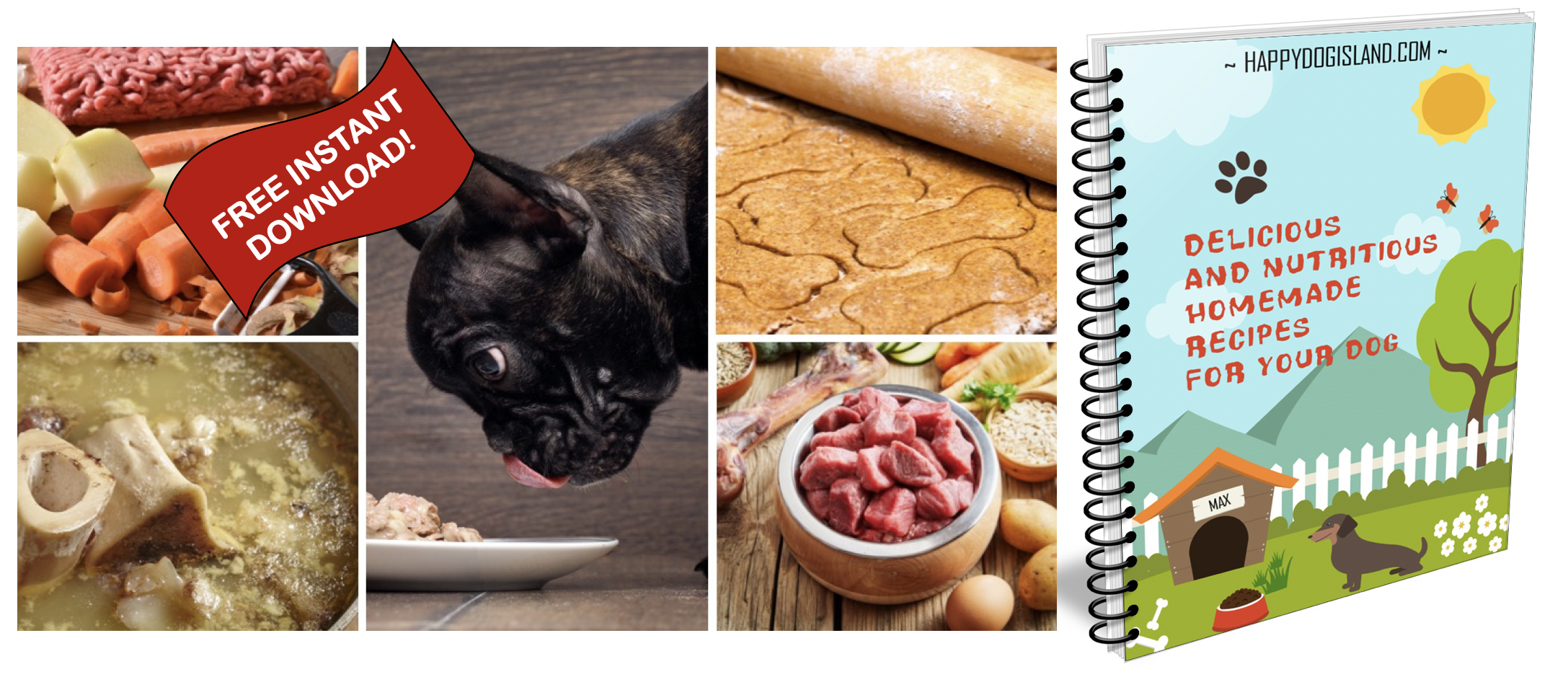 This Free Book Includes 31 Recipes and:

Tips for adding some excitement to your dog's diet. I mean really…would you want to eat the same thing every single day?
Basic recipes for kibble and bone broth that you can have on hand anytime you need it.
Crazy delicious beef recipes that will have your dog begging for more. From our Cheeseburger Casserole to our Steak and Potatoes, your dog will be begging for more.
Chicken recipes including Chicken Patties for Puppies, Chicken Noodle soup and more. YUM!
Pork recipes like our Pork and Noodles with Green Beans, oh my!
We've even got a Fish & Chips recipe…but a very doggy-friendly version, of course.
Need to go grocery shopping? No problem! We've got ideas for cooking from the pantry.
You'll learn to make quick snack and treats like Jerky, Dried Apples, Beefy Cheesy Biscuits and more.
You'll also receive a special offer on your first plate of fresh food delivered to your dog for those times you don't have time to cook at home.
All 31 recipes are so good, you'll be tempted to try them yourself! Just make sure to share with your pooch, okay?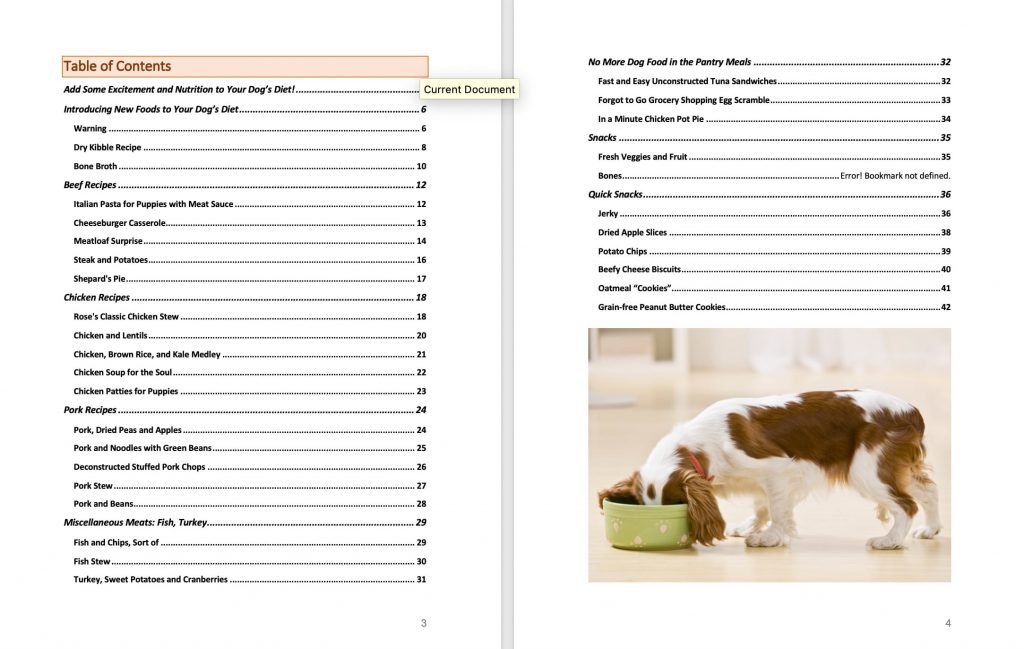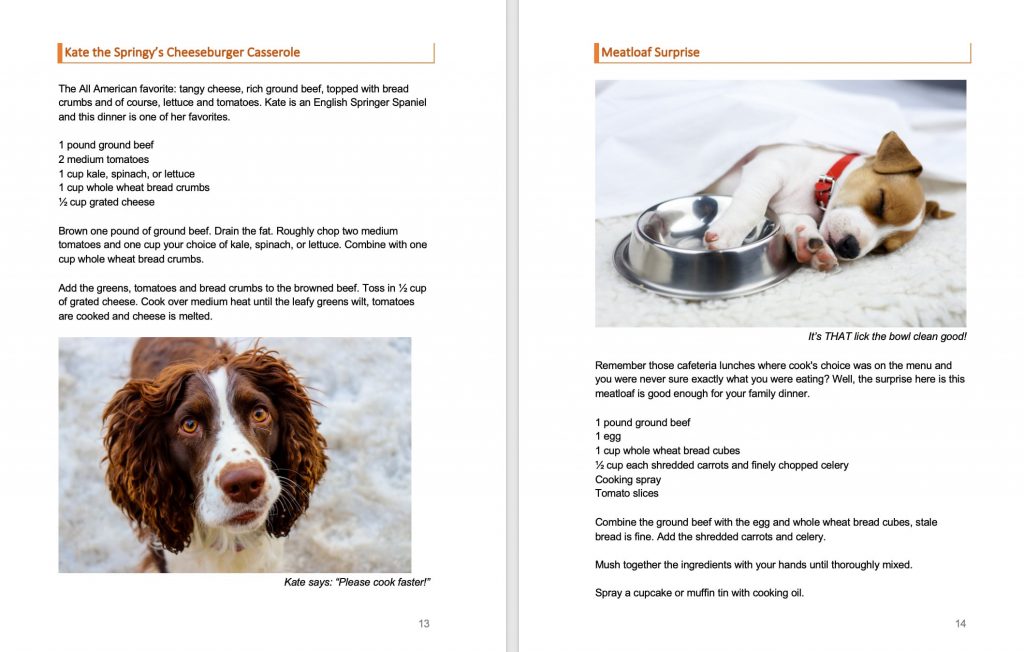 Download your free cookbook with easy nutritional meals and snacks for your dog. All you have to do is enter your first name and email address below. We'll send more recipes, tips for your dogs, AWESOME rescue stories and special product offers. You can unsubscribe at anytime.