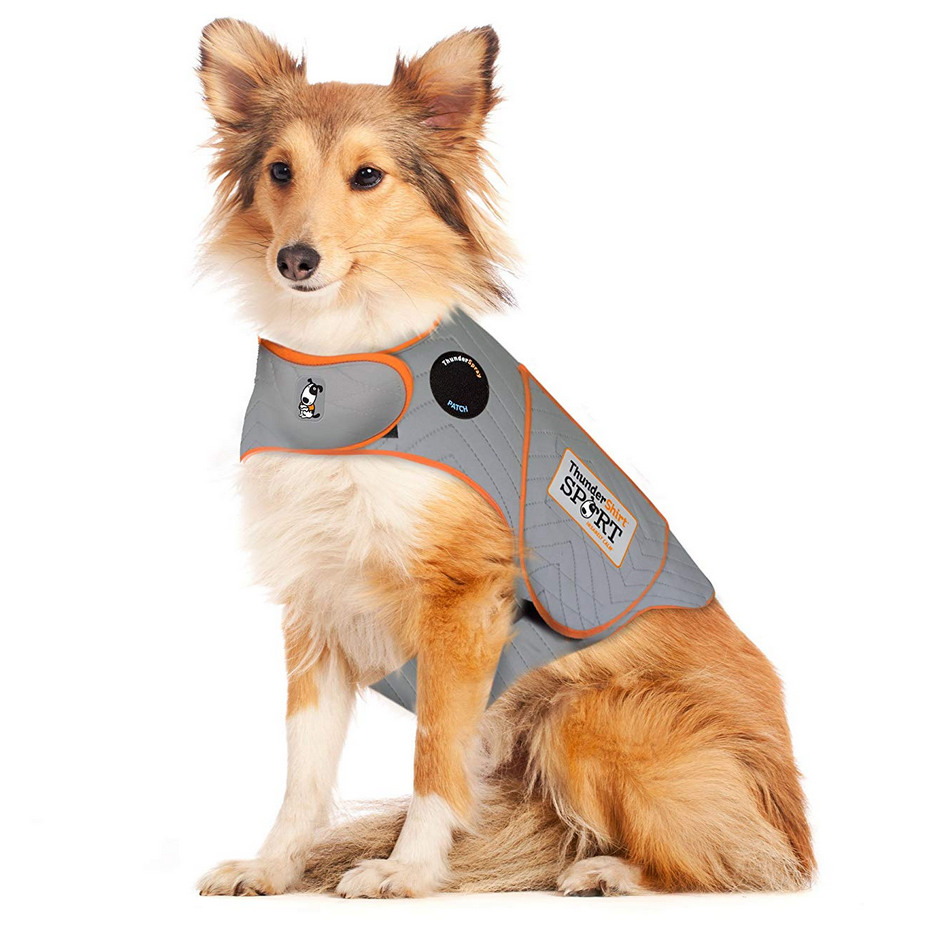 Anxiety Jacket Review – Thundershirt Sport Dog Anxiety Jacket
Anxiety is a very common problem for dogs and sometimes it's hard to know what to do for them, especially if you want to avoid medication that may do more harm than good.
But here's a potential solution…the Thundershirt Sport Dog Anxiety Jacket. The patented ThunderShirt design applies gentle, constant pressure to calm anxiety, fear, and over excitement due to a variety of environmental triggers.
It's a natural way to help your dog and it comes in a variety of sizes and the company claims an 80% success rate in relieving anxiety.
Product Overview:
This jacket that applies gentle and constant pressure to calm anxiety, fear and over excitement due to a varity of environmental triggers. It effectively eases anxieties during fireworks, thunder, separation, travel, vet visits, and much more with no training and no medication, so your beloved pet receives naturally soothing relief.
Size:
The jacket comes in a variety of sizes from XX-small to XX-large, so is suitable for almost all dogs.
Seller:
You can find this jacket on Amazon.
Durability and Fit:
Sport ThunderShirt is a breathable vest, made from a washable, durable fabric, with contrasting trim and reflective logos for safer night time walks. They're also adjustable for just the right pressure to calm your dog.
Who This Product is Suitable For
This jacket is useful for dogs of all sizes and ages.
Overall Thoughts and Reviews

Having had dogs who experienced anxiety, one of the most effective remedies has been snug fitting clothing that gives your dog that extra feeling of support. The breathability of this jacket is a definite plus and it's perfect for wear during walks and at home, especially if you're dog get anxious and acts out when you're not at home.
Our dog would defecate all over the house and be in absolute emotional shambles if we'd leave the home for any amount of time. It was stressful, but most of all HEARTBREAKING to see her like that.
But having a jacket like this really helped turn it around. She loved the comfort of being snug and it eased so much of her stress.
Where to Buy the Thundersthirt Sport Dog Anxiety Jacket

The Thundershirt Sport Dog Anxiety Jacket is available on Amazon right here.
You can also check out the various reviews to ensure you're making the best buying decision.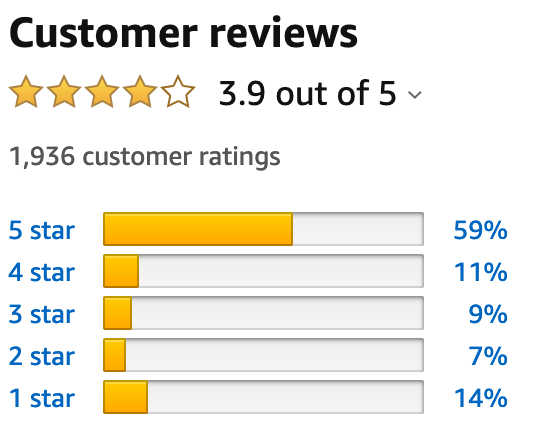 You'll even learn about the Schnauzer who consistently was tearing up the house when his owner was out. They say, he doesn't touch anything when he's wearing the jacket.
There's also a review from a family who adopted a senior dog who used to pee all over the house when they were out, but not since he started wearing the jacket.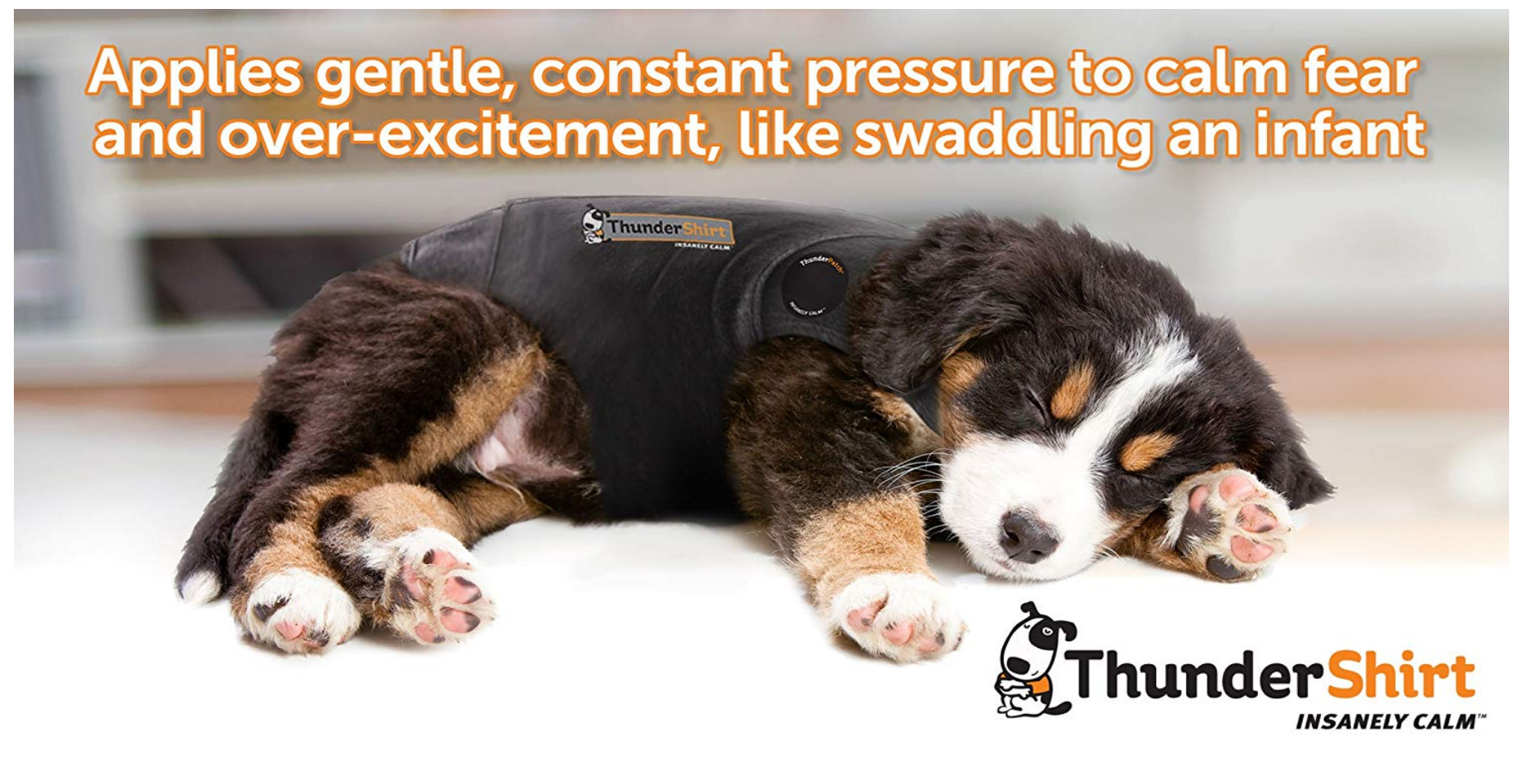 What to Do Next: Get Our FREE Cookbook for Easy and Healthy Meals and Treats for Your Dog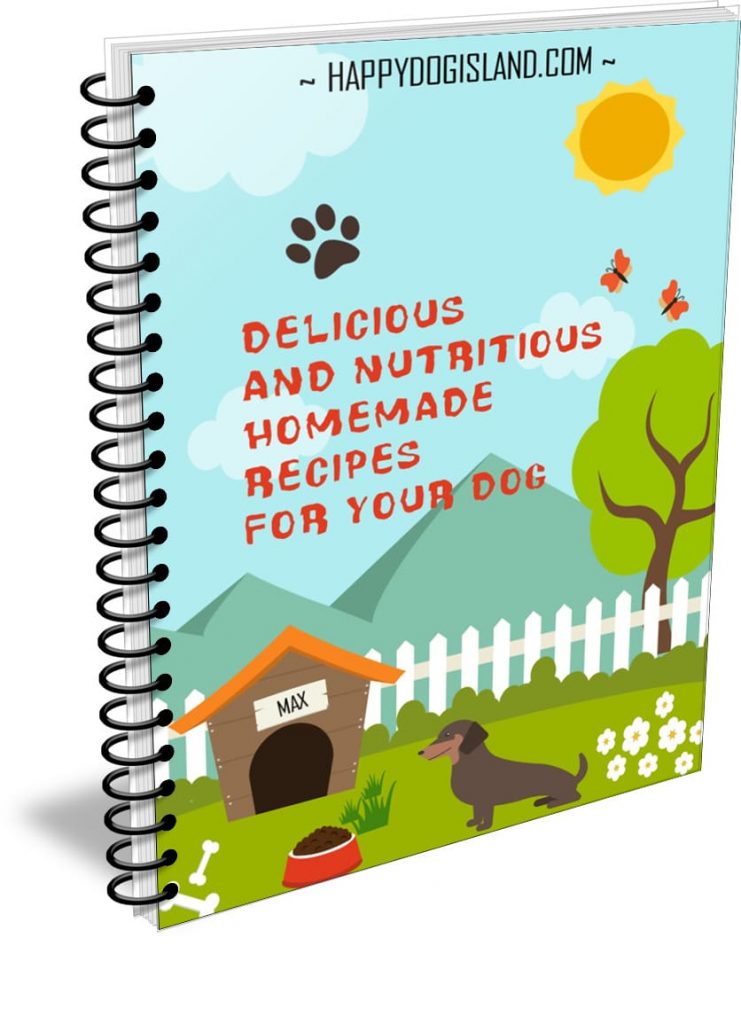 Always wanted to create nutritional meals and treats for your dog, but thought it was too complicated?
Well, the great news is it can be super simple to feed your dog quick and healthy meals from home. And don't forget the treats because every good boy (and girl) deserves those too!
Claim your free recipe book with 31 delicious recipes so good, you'll want to try them too!
Just enter your name and email address below to instantly receive your free book.