Saint's Rescue – A Journey to Provide End of Life Care to Thousands of Animals
What an incredible story of dedication to our furry friends.
Recently, we had the honor of visiting Saint's Rescue in Mission, BC Canada. Created over 16 years ago, it's founder Carol Hine has rescued and provided palliative care for thousands of senior and special needs animals over the years.
A visit around the grounds, filled with weekend volunteers and staff really showed how much care and attention that is put into providing comfort and care for all the animals, many nearing the end of their lives.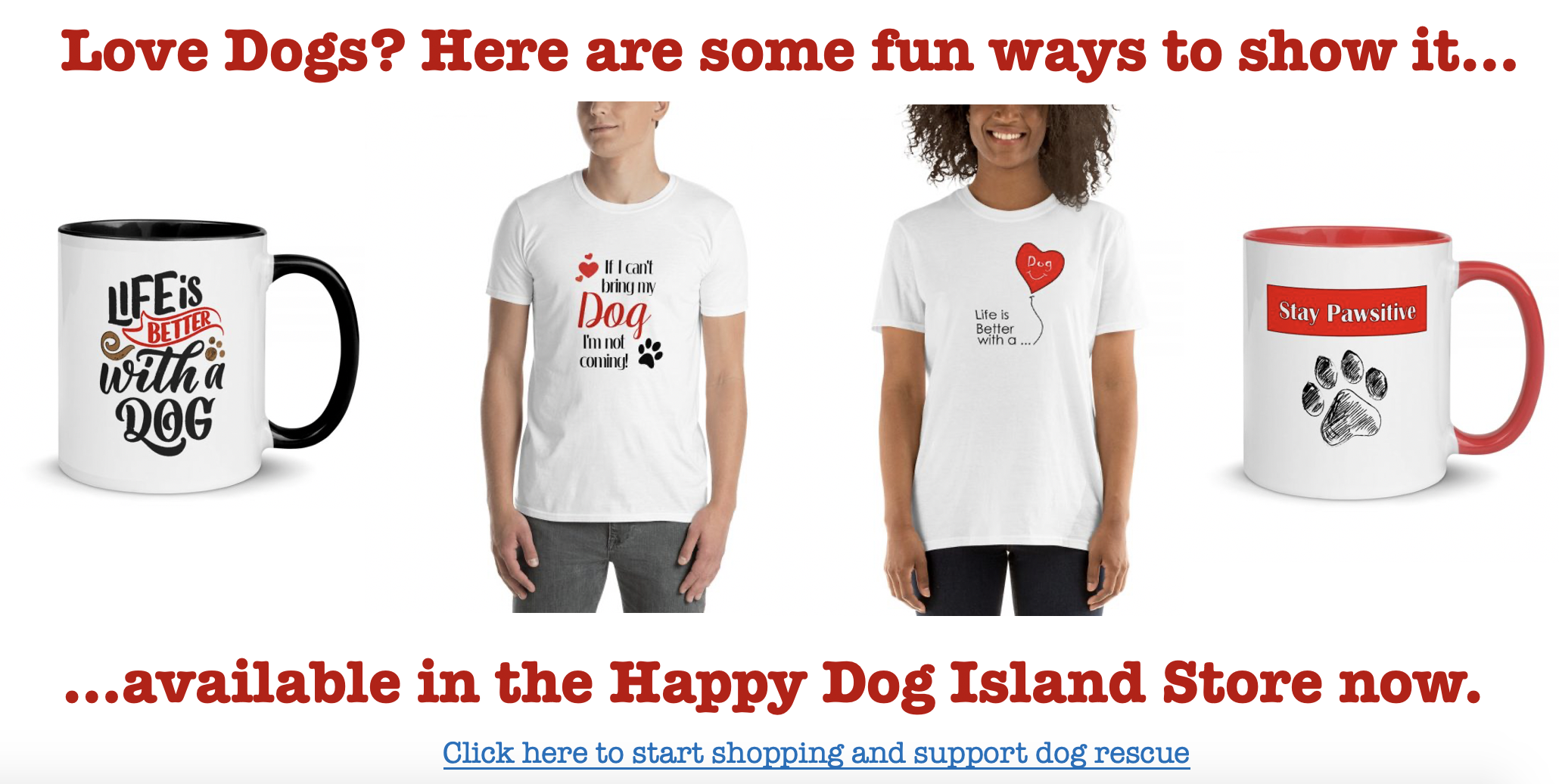 According to Ms. Hine…
"For those who choose to provide palliative care to the SAINTS animals, it is a rocky road of joy, and sadness and hopefully, peace. The peace comes when deep in your heart you know that you helped that animal find peace too. Death is not the heart breaking monster, life is."
Our tour guide told us there were currently about 130 animals on Saint's property and another 40 in foster care.
Here a few that we met on our tour…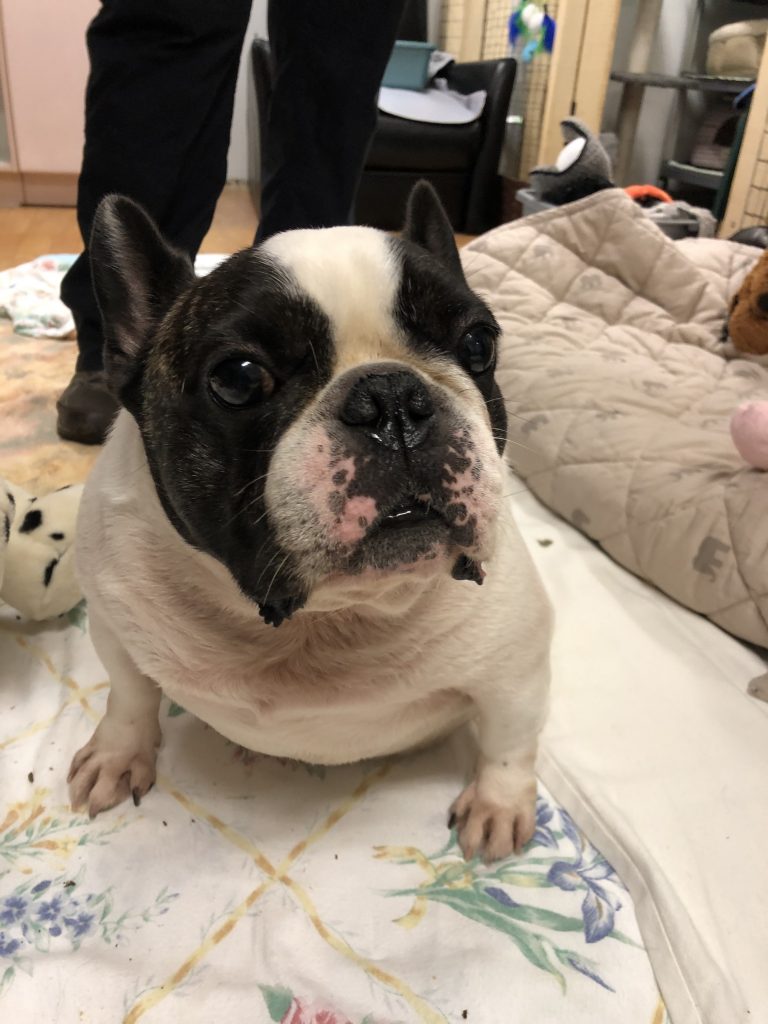 This is Benjamin, he's a paraplegic bulldog and is up for adoption. He was the sweetest thing who loved to give and receive attention.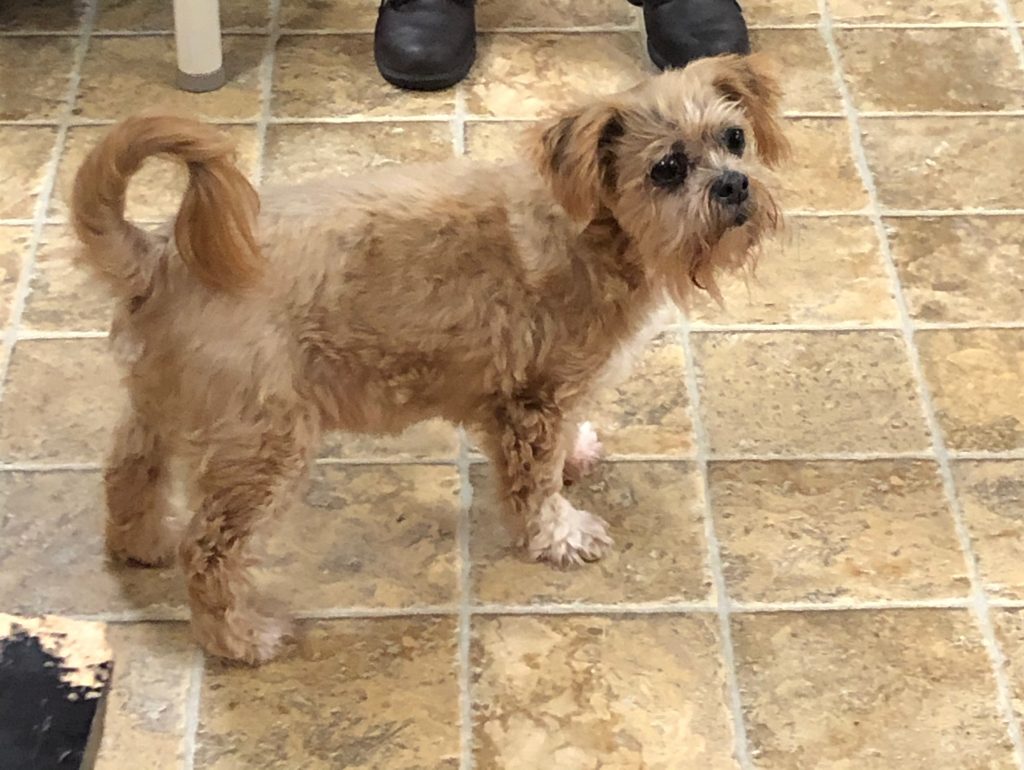 This is Oscar. When he first came to Saint's he wouldn't let anyone touch him and he wanted nothing to do with anyone. While we were there, he was gladly being pet by one of the volunteers and was very curious what we the visitors were up to.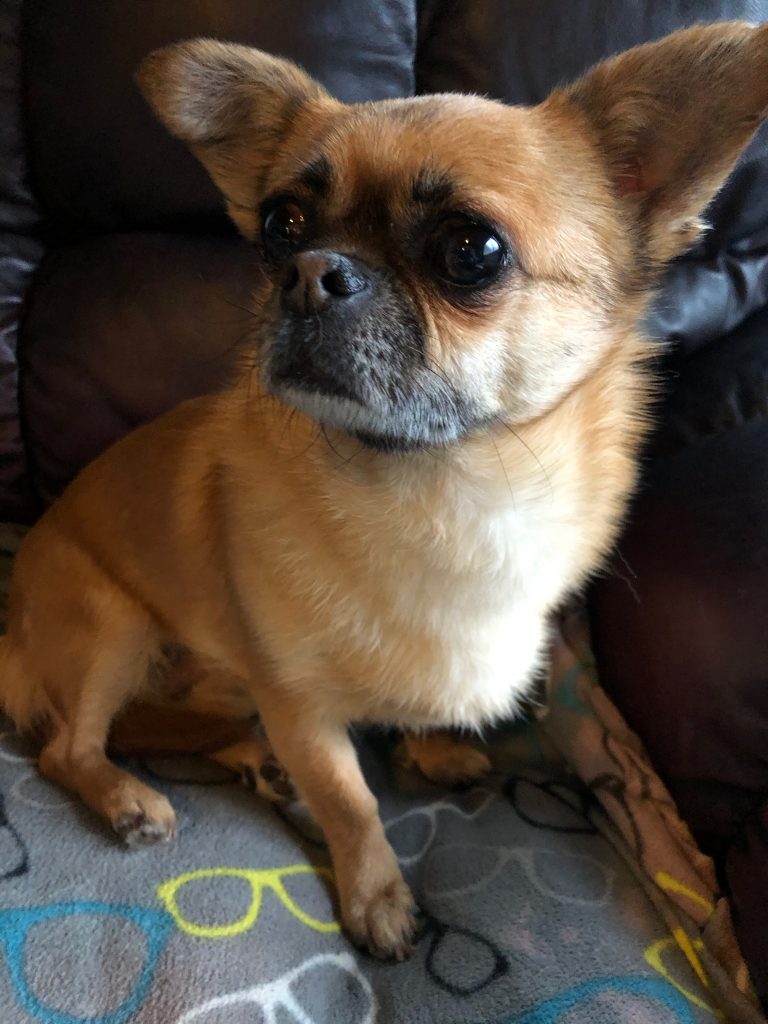 This is Marin the Chihuahua, who is a very timid but sweet permanent resident of Saint's.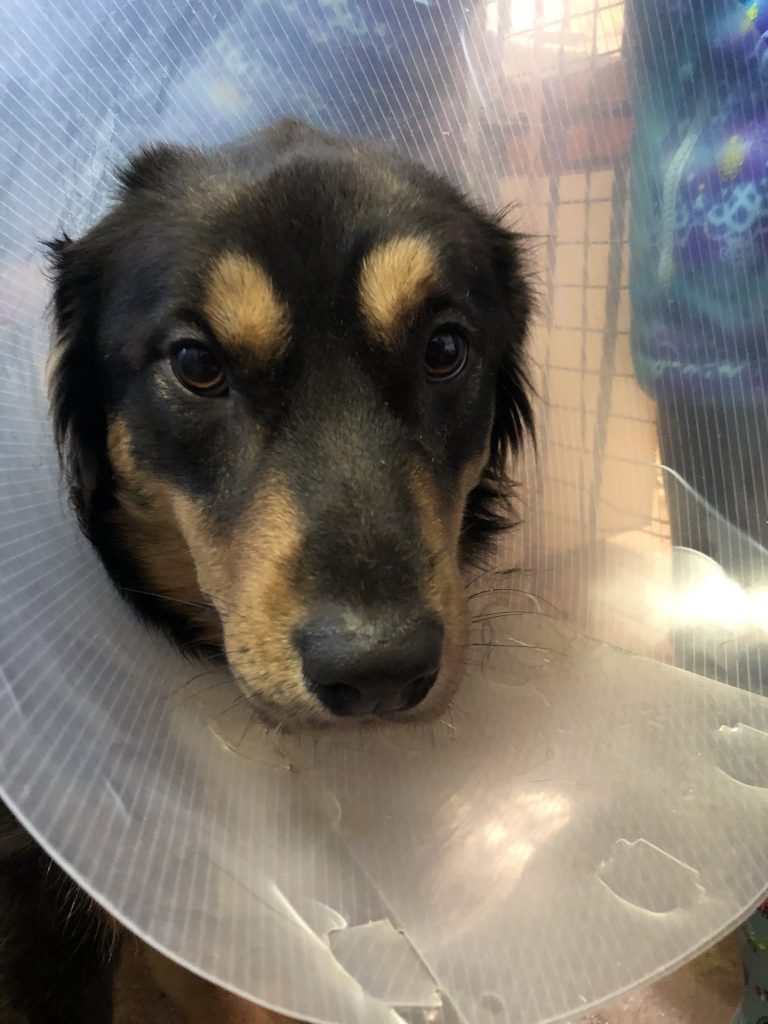 This is Hannah, one of the younger residents at Saints. She wanted all the attention, despite recovering from surgery.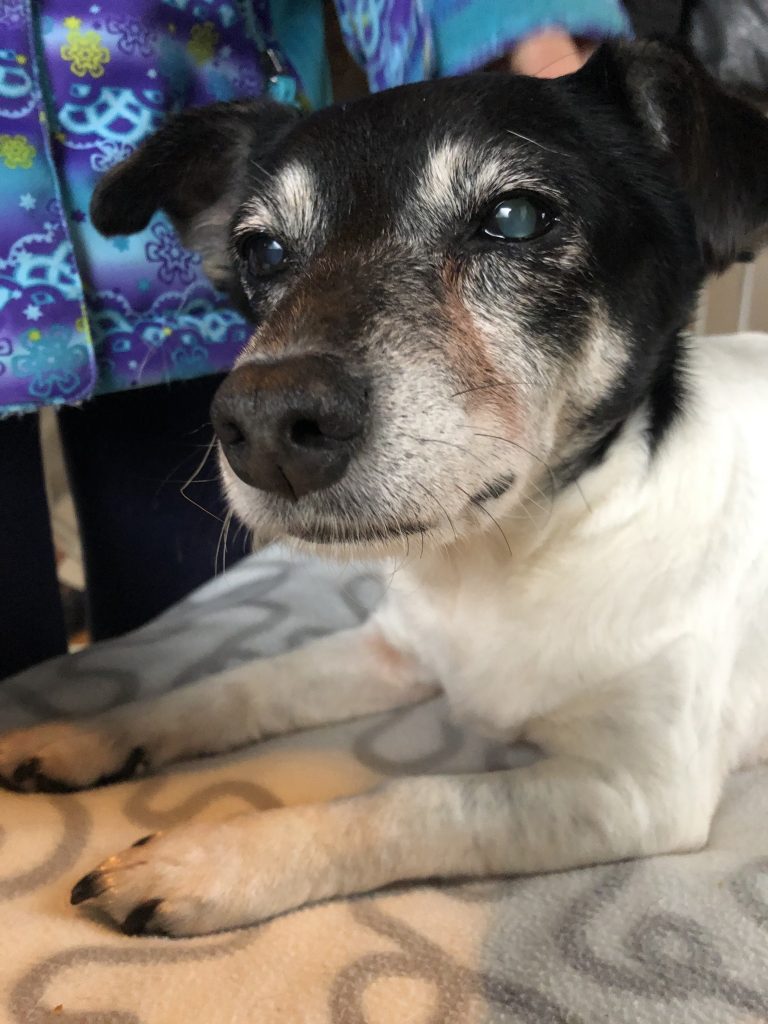 This is Rain, the very curious, but also a very timid Jack Russell Terrier. Definitely a heart stealer.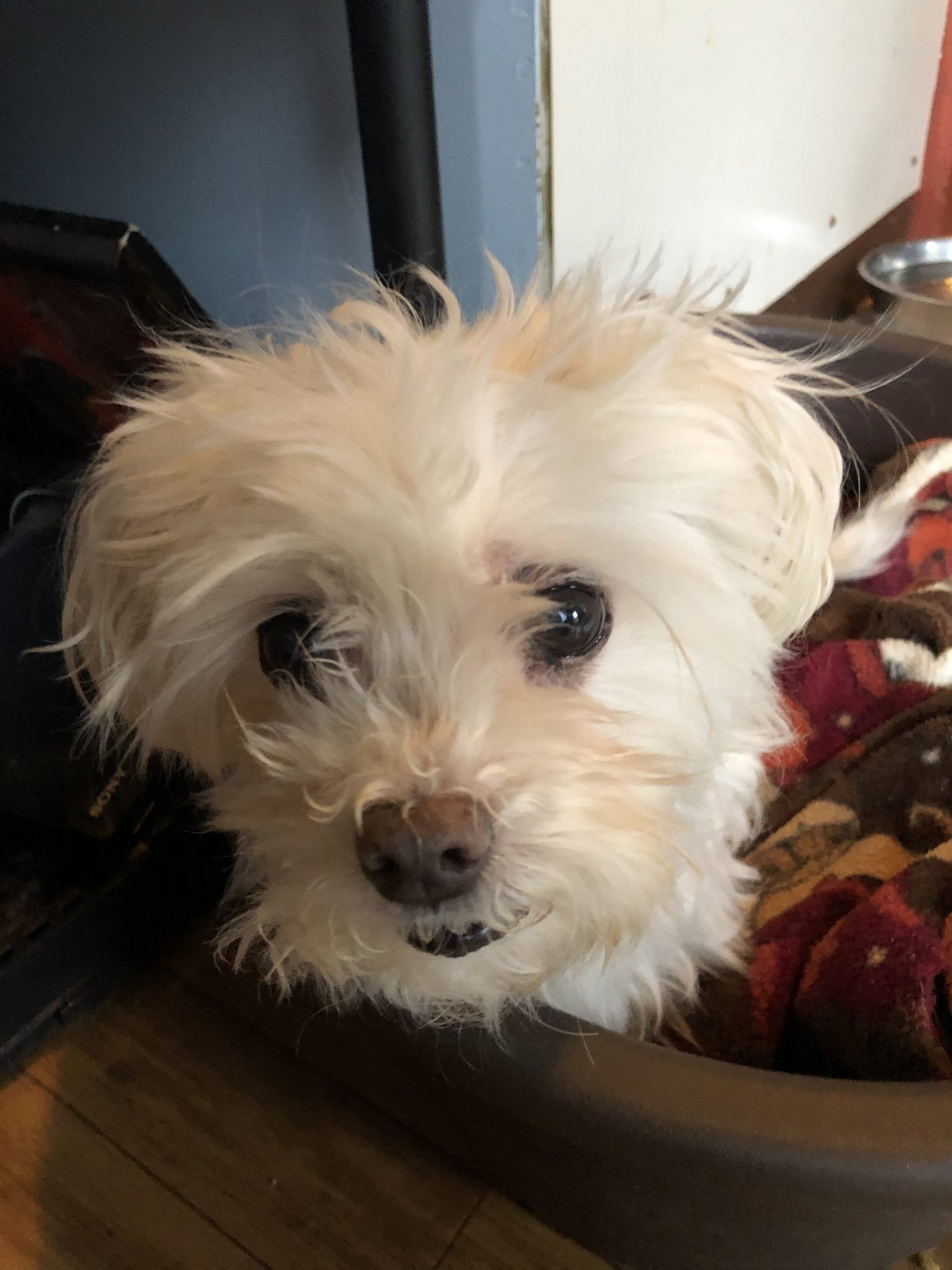 And here's tiny little Peanut, who wanted to say hi, but definitely didn't want to leave the comfort of her bed.
One of the most eye-opening things on the property was founder Carol's bedroom, which we were allowed to see, but we didn't take any photos, for privacy reasons. Pretty much all she had was a bed in a very modest room that was filled what she loved…dogs. ❤️
We saw other animals including pigs, horses, donkeys, cows and goats. There was even a turtle, rabbits and plenty more. All loved and cared for when they needed love the most.
Throughout the years, as you can imagine, many animals have passed on at Saint's and their beautiful memorial garden captures the spirit and love of all those animals. Each stone and chime represents an animal that once lived at Saint's.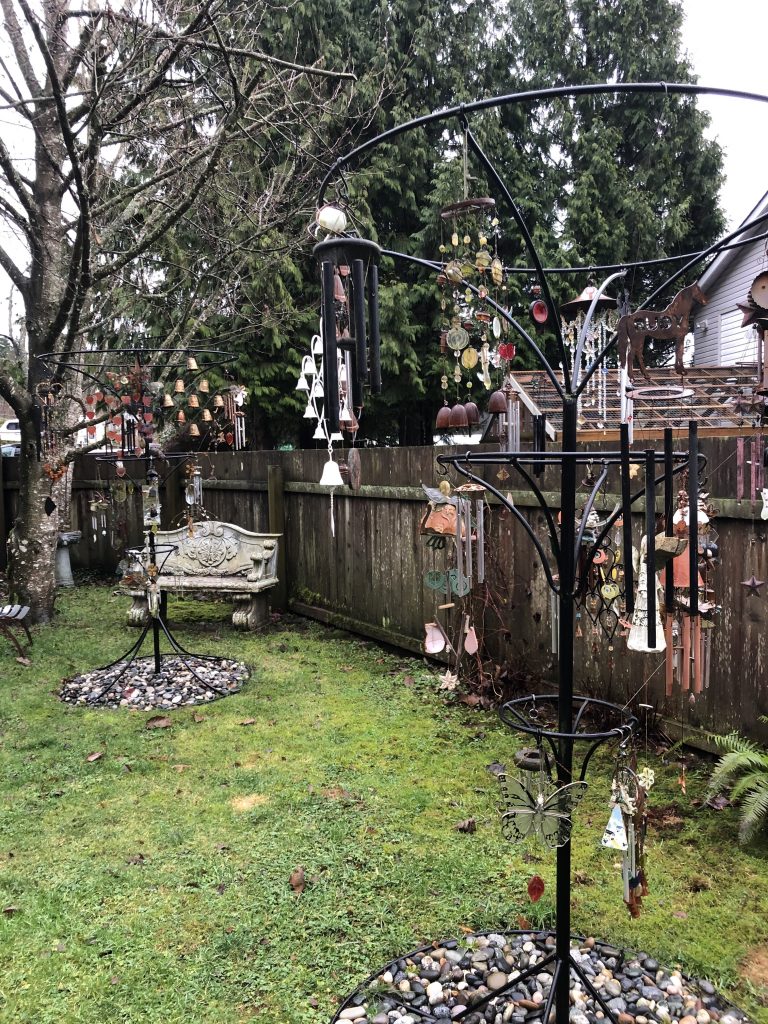 A beautiful and peaceful garden, commemorating all the animals that passed at Saint's.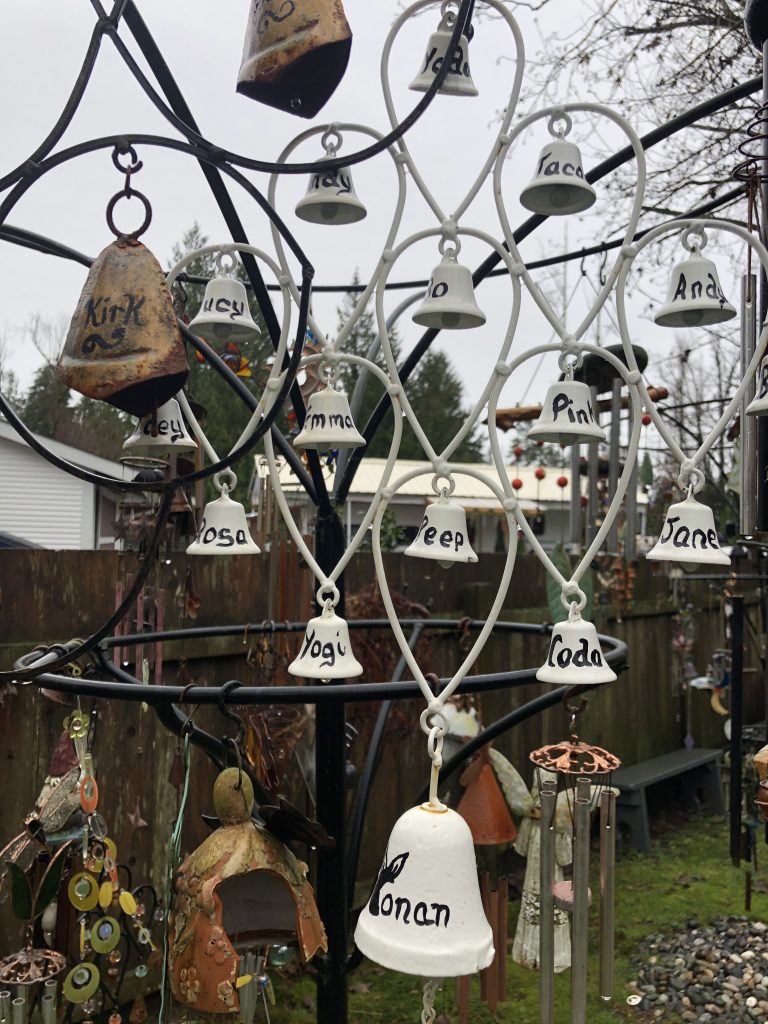 Memorial Chimes, each in memory of a precious resident of Saint's.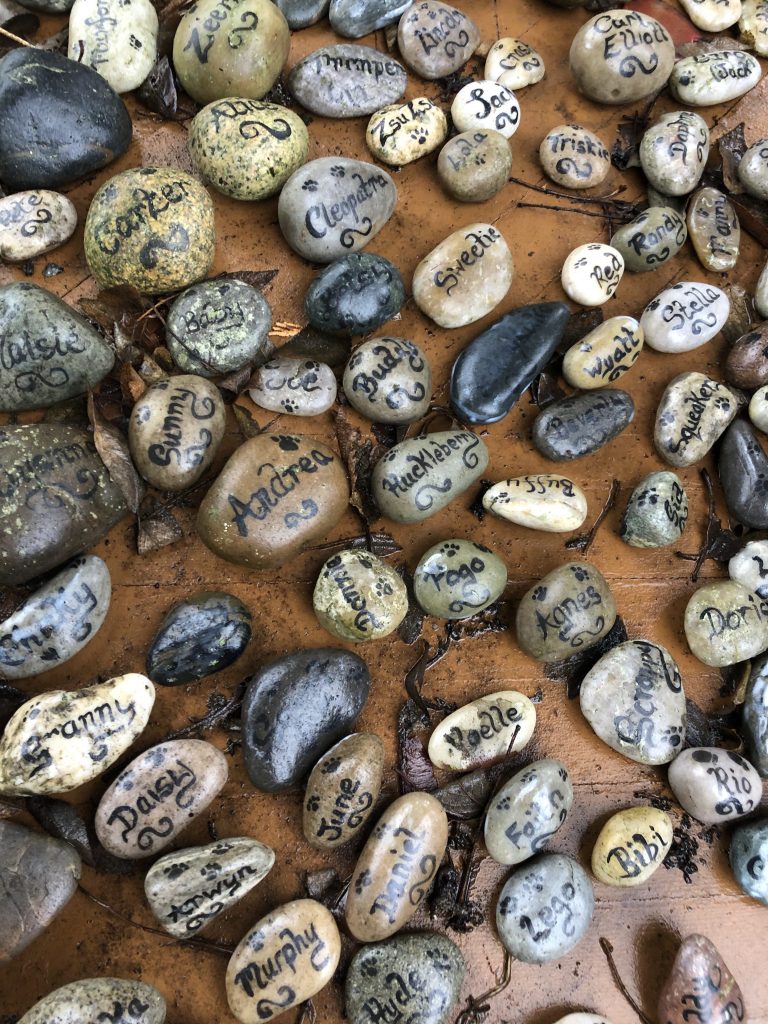 There we so many of these memorial stones, showing the dedication of Carol, staff and volunteers to make these animal feel love and comfort in their final days.
It's certainly not an easy job, but bless everyone involved. As Carol says…
"People ask me does it get easier…and honestly, it depends…did we meet our goal and were they happy, did they have enough time to feel truly loved, did we plan their end well enough to meet their needs and how deeply did they bury themselves in our hearts til we got there."
If you'd like to learn more about Saint's Rescue.