What a Cool Idea! "Rent a Rescue" if You Can't Adopt a Dog
Want to take a dog for a walk – but you don't have a dog? Or maybe you're vacationing in California and you're dog is at home.
Not to worry.
A local shelter allows you to rent a rescue dog for a two hour hike through the mountains. You'll not only see some beautiful scenery and get some exercise but you'll be helping a rescue dog get some attention.
The dogs in this program have arrived at the shelter after neglectful or abusive situations. They are not yet adoptable.
During the walks each person takes a turn with every dog. This helps to socialize the dogs, gets them used to different people, as well as being around other dogs. Plus, the exercise helps calm the dogs.
This is also a way for potential adopters to take a dog on a test run. They can see how well the dog responds to them and if they are a good match.
Due to this program many of the dogs in the shelter have found their forever homes.
The fee for the walk is $45 and the money is used to pay for medical care for dogs. The rescue is hoping to start similar programs in other cities.
Someday soon you may be able to rent a rescue dog in your city.
What to Do Next: Download Your Free "So You Think You Want to Adopt a Dog?" Kit
Adopting a dog is one of the most wonderful and rewarding things you can do, but it's not something to be entered into lightly.
Before Making This Big Decision, You need to know:
If adopting a dog is right for you (it may not be)

What type of dog is best for you or your family

What you need to be able to care for a dog
That's exactly why we've created this free downloadable kit to help you make the best decision for you or your family.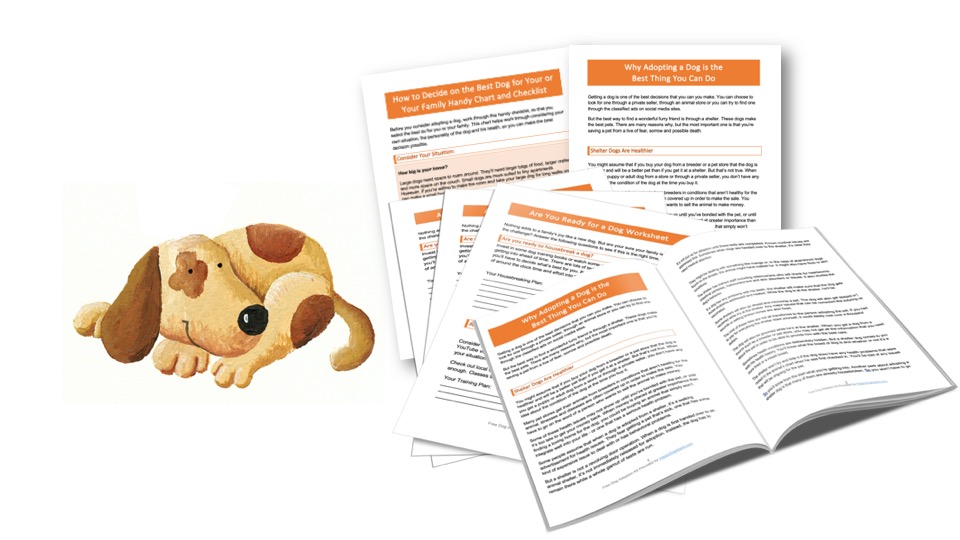 Download This Free Kit for Instant Access to:
Why Adopting a Dog is the Best Thing You Can Do - discover 10 amazing benefits of adopting a dog, instead of purchasing from a breeder.
Is a New Dog Right for You? - Use this handy worksheet to ensure you're ready to welcome a new dog into your home?
How to Decide on the Best Dog for You and Your Family - This checklist will help you figure out exactly what kind of pet is best for you.
Everything You Need to Welcome a New Dog into Your Home - Another handy checklist to ensure you're ready to welcome the newest member of your family.
You can download this kit instantly and it's absolutely free. Just enter your name and email address below.
We'll also keep you up-to-date on tips for your dog, amazing dog stories and products we'd love to share with you.