We know it's not always possible to deliver fresh homemade meals to your dog every single day. Heck! It's hard to do this with our own meals.
That's why we're pleased to extend this special discount for your dog's first plate at Pet Plate…our sponsor, specializing in fresh and nutritiously made meals for your dog, you'll be proud to serve.
If you want a quick rundown of how Pet Plates works, here's what you can expect…
1. Go here and click "Start Now" at the top right corner.


2. Then they'll ask you a few questions about your pet to customize your meal plan.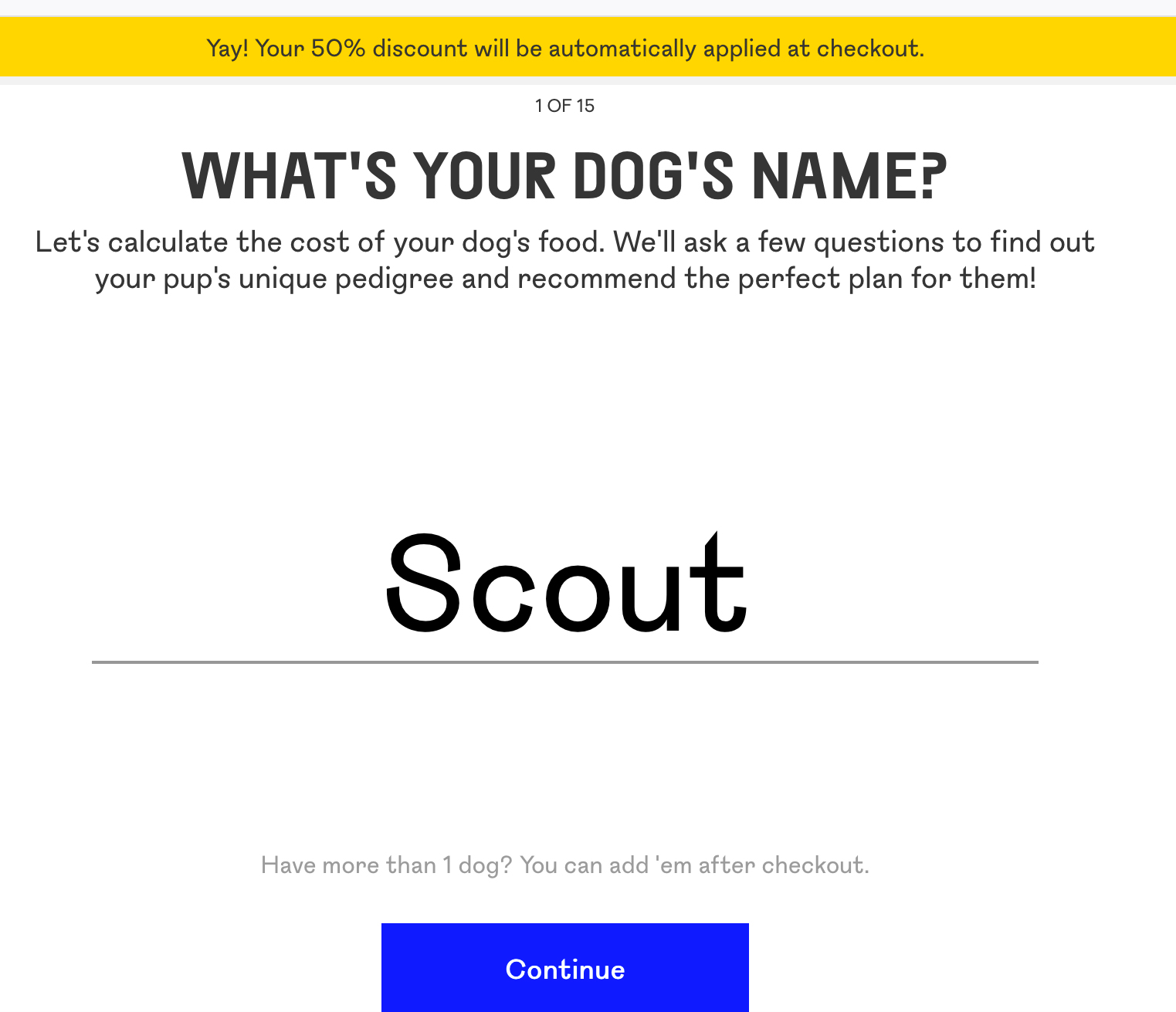 They'll get background info like your dog's name and then ask about your dog's:
Breed
Gender
Birth date (age)
Weight and ideal weight
Activity level
Waistline
What kind of food they currently eat
How many treats your dog gets
They'll also give you an opportunity to mention any health issues.


Then you're almost done and they'll ask if your dog needs a prescription diet. After that, you can pick the meals you want for your dog.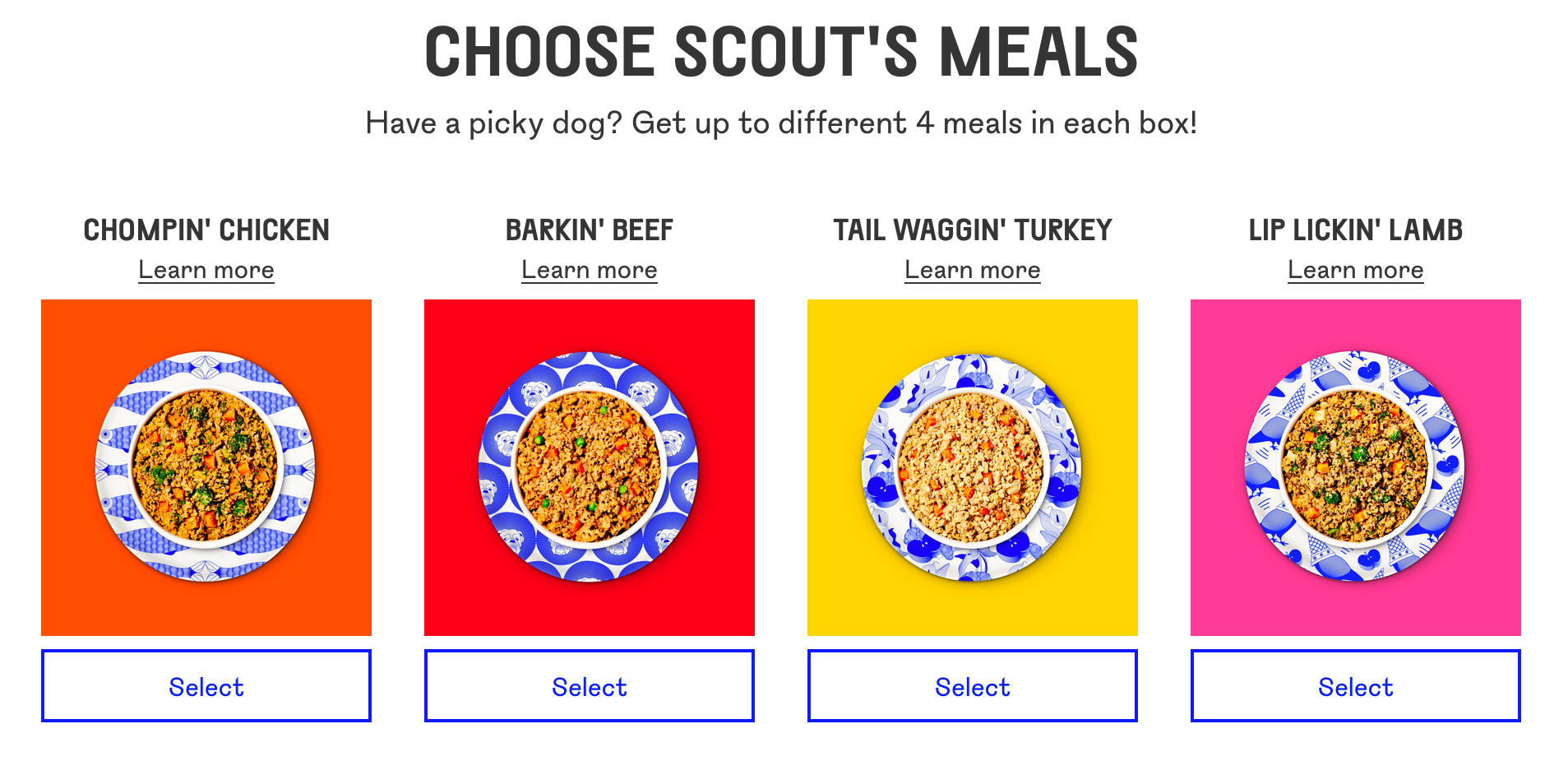 You can choose up to 4 different meals if you want. Then they'll present you with two options:
Full Plan: Have all your dogs meals delivered fresh to your door.
Topper Plan: Just add 1/4 fresh made food to the regular food you feed (shown below). This is a GREAT budget option and your dog will no doubt be overjoyed about it.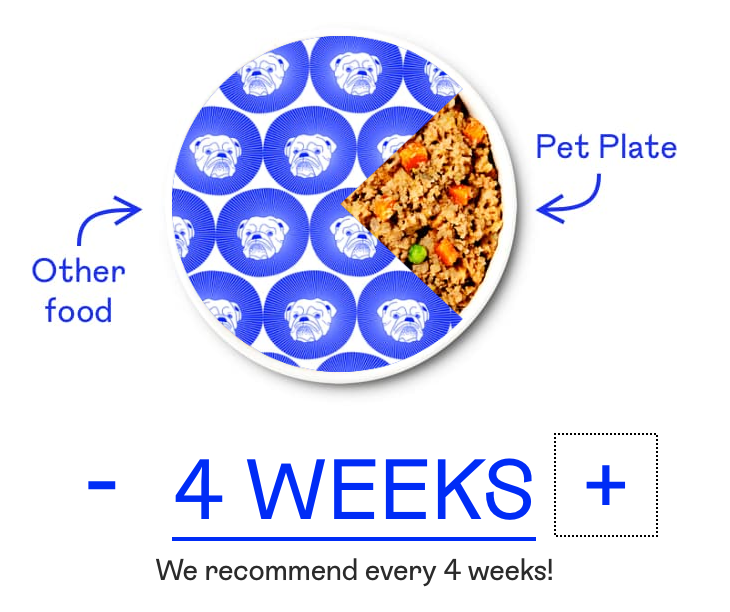 Then simply choose the number of weeks you want to order for. They recommend ordering every 4 weeks as you'll get the BEST PRICE but you can choose anywhere from 2-4 weeks.
Then you complete your order and your special discount will be applied when you check out.
Ready to Get Started?
Click here to create your dog's unique plan.
It's that simple to add delicious and nutritious fresh made food to your dog's diet.