Homemade Beef, Potato and Carrot Stew for Dogs Recipe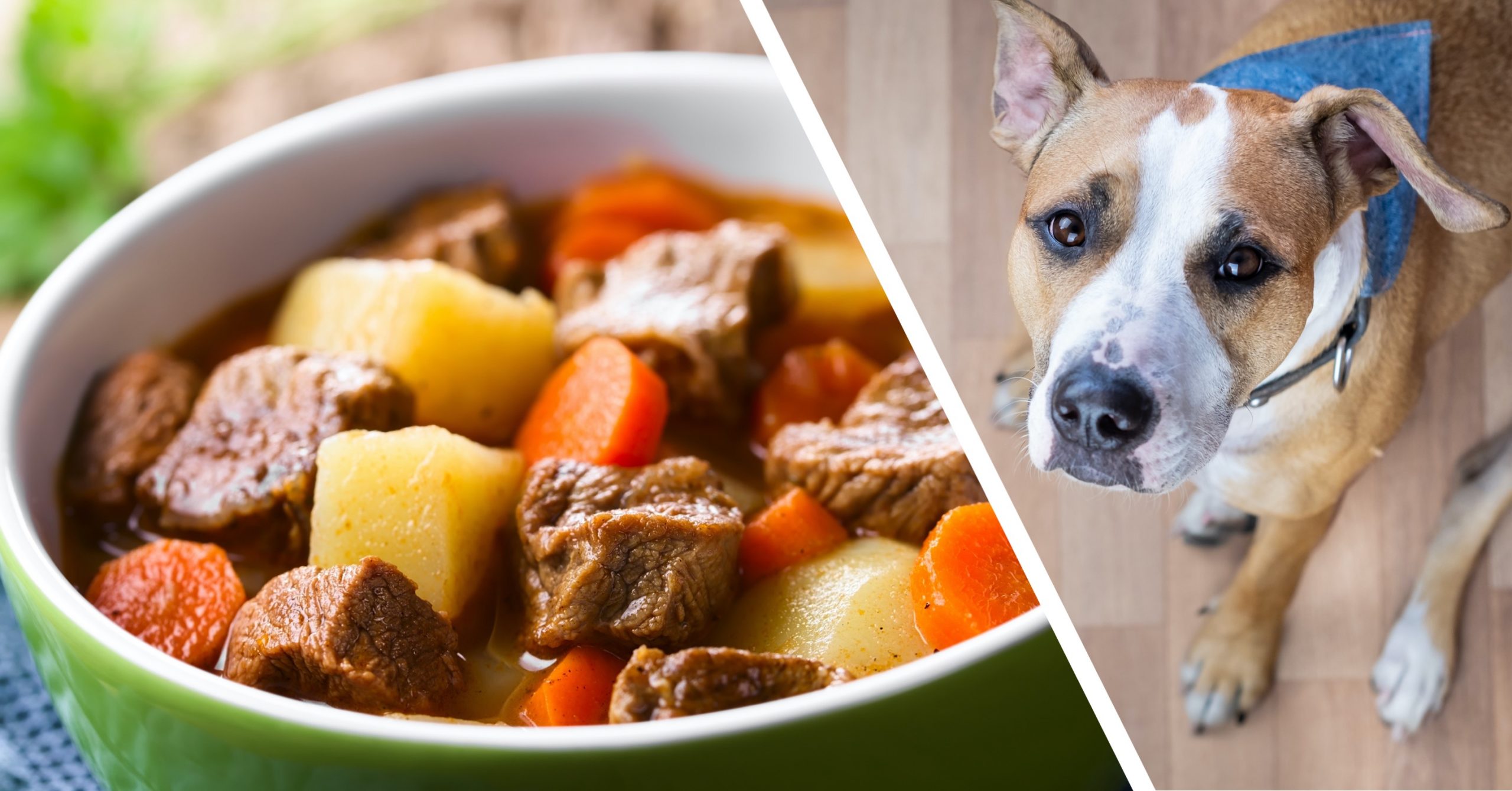 Stew meat is perfect for dogs. You can add it to the slow cooker along with some potatoes and carrots and then come home later to a nice, hearty dog dinner that will smell so good you may be tempted to eat some yourself. Stir in frozen peas in the end if your dog will enjoy those.
Homemade Stew for Dogs Ingredients:
1 package of stew meat
3 carrots, cut into pieces
3 medium potatoes, peeled and cut into bite-sized chunks
2 cups water
Start by browning the meat if your slow cooker has a brown setting. If not, no worries. You can just add the meat chunks to the pot, along with the prepared vegetables, plug in the pot and turn it on the low setting to cook from morning until dinner time. Before serving, let your dog's dinner cool down first.
How to Store Leftovers for Future Meals
Serving-sized portions seem to be the best option for storing dog food. If you cook up a big batch of this stew, you can portion it out into small, lidded containers and then freeze a good quantity of them. Leave a few out to keep in the refrigerator so you'll have something to give him for the next day or two or three.
How to Thaw Frozen Dog Food in a Hurry
Frozen entrees, even ones meant for dogs, come to life quickly even if taken out of the freezer just an hour before it's time to eat. To rapidly thaw your homemade dog food, place it in the "defrost" setting in your microwave for a few minutes. Food will separate as a "frozen block" from the sides of the container, upon which you can transfer to a sauce pan with a bit of water.
Note, you can fully defrost the meal in your microwave, but it tends to dry out food and while your dog may not mind, if you want the best flavor and texture for him, move to the next step.
Place the lid on the pot, and heat on medium. The block of frozen food will begin melting into the pan and slowly forming a puddle of warm liquid. Keep an eye on the pot as it begins to cook, turning your frozen block of food over as necessary, and stirring frequently. When food has come to life, give it another stir and then allow it to come to a boil. Simmer until heated through, then remove from heat. Doggy dinner is ready…but make sure to cool it to a safe temperature first.