Dog Burgers Recipe – Your Dog Will Love It!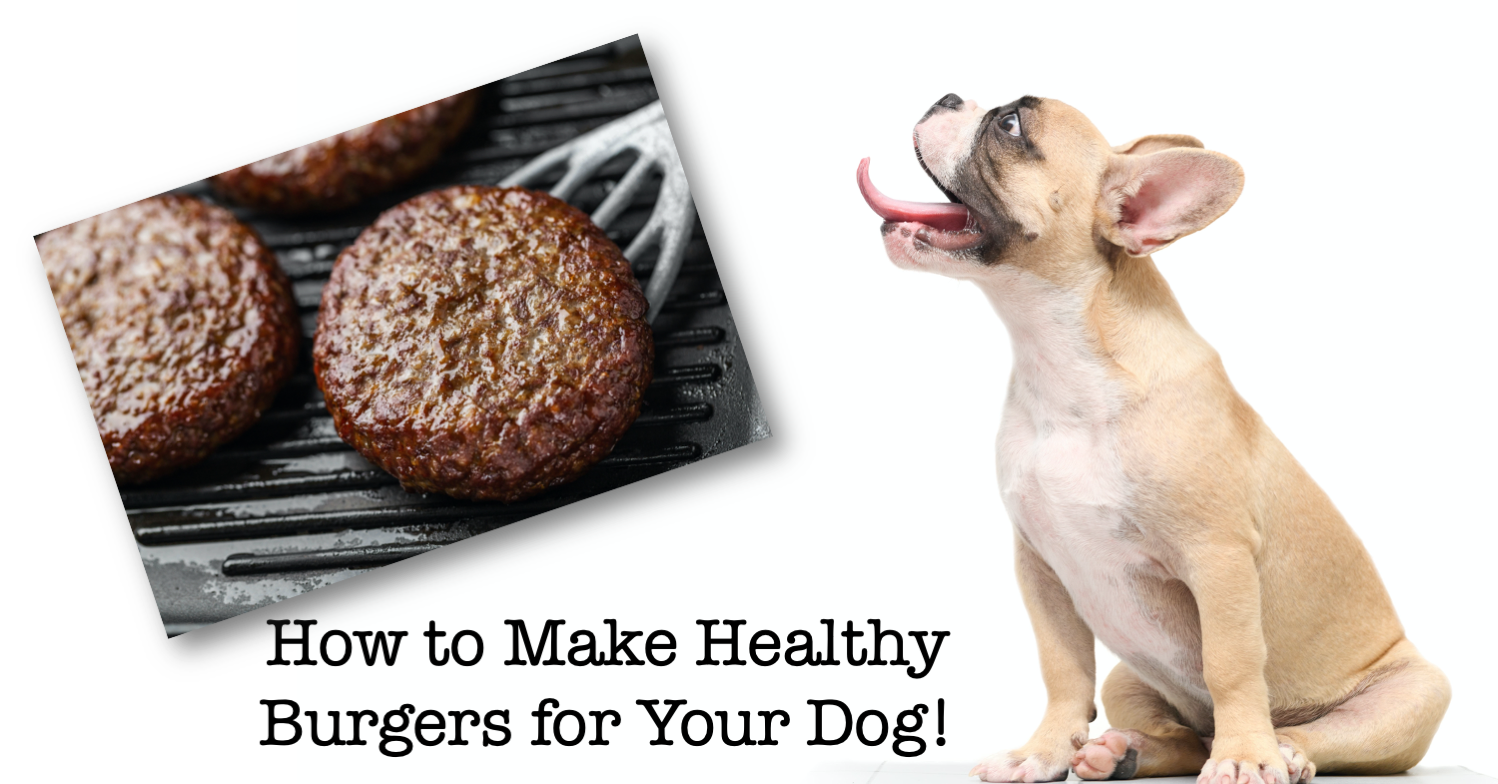 Next time your dog is eyeing you, hoping for a bit of your delicious burger loaded with all the toppings…you can also make a healthy burger option for your dog. Obviously, dogs shouldn't have the usual topping on a burger, especially onions because they are harmful to dogs.
But ground beef and turkey is healthy for your dog, so why not whip up a burger for him?
Ingredients:
1 pound ground beef or turkey
1 cup frozen peas and carrots
How to Make Your Dog's Burger
Give the frozen veggies a quick zap in the microwave until heated through, then chop up more finely. Mix the ground meat with the vegetables and season with salt. Form patties – you should get about 6 of them from 1 pound of meat.
You can cook your patties on the stovetop in a pan, if you'd like. Or we prefer to use the oven method by placing a cooling rack on top of a baking sheet (for more even cooking) in a 425 F preheated oven. Cook for about 15-20 for well-done patties.
Optional: If your dog can tolerate dairy, melt a little cheese on top because you know they'll love it.
Variation: Mix with rice or potatoes and mash up the patties. One burger plus the starchy side will make a nice meal for your mutt.