How to Make Donuts for Dogs – Homemade Dog Donuts Recipes
As you may know, we like to share homemade treats and other recipes that you can feed to your dog. Of course, you have to be careful with overfeeding and the ingredients you put in your homemade creations, but it can be a lot of fun making something special for your dog. And there is absolutely no doubt that they'll LOVE it.
And remember, some dogs may be sensitive to certain foods…just like us humans…so watch your pet and consult with your veterinarian before changing your dog's diet.
Okay enough of that…let's get back to TREATS.
We've had a number of requests for making donuts for dogs. And we were like WHAAAAT? You can make donuts for dogs?!
And apparently, you can. We found a number of recipes you may want to try out.
Homemade Dog Donuts Recipe from EverydayShortcuts.com


It looks like the Beagle named Keggie got to enjoy these donuts his mom made for him. The recipe includes pretty simple ingredients and we would encourage you to use whole wheat flour and remember, dogs shouldn't consume too much flour. We would just us the coconut oil in the recipe to grease donut pan, instead of cooking spray, but whatever you use should very minimal and wipe of excess with a paper towel.
Get the Homemade Dog Donuts Recipe here.
Banana Doughnuts for Dogs from WeAreNotMartha.com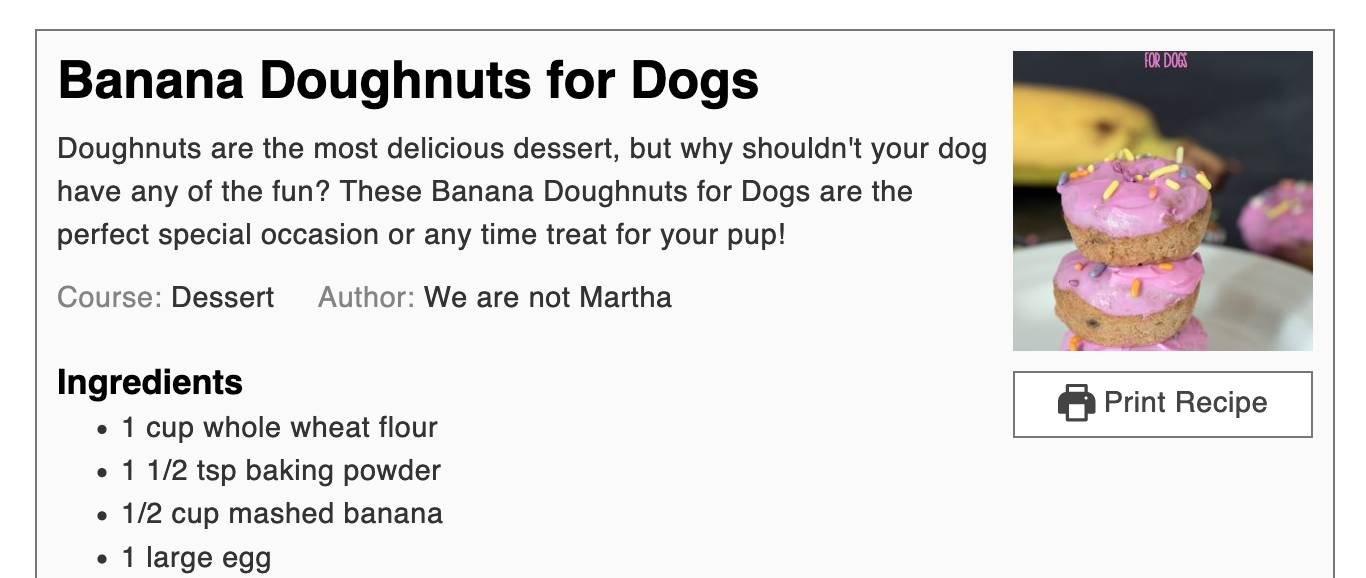 Well, they could have fooled us, because these donuts certainly have a Martha Stewart look about them. The ingredients look okay for most dogs, but obviously mostly in small quantities as treats are treats. But we personally would skip the pink food coloring on the frosting, even though it looks sooooo good!
Princess Winnie seemed to really enjoy these on her birthday and we're guessing your dog would too.
Get the Banana Doughnuts for Dogs recipe here.
Easy Homemade Dog Donuts from SunnyDayFamily.com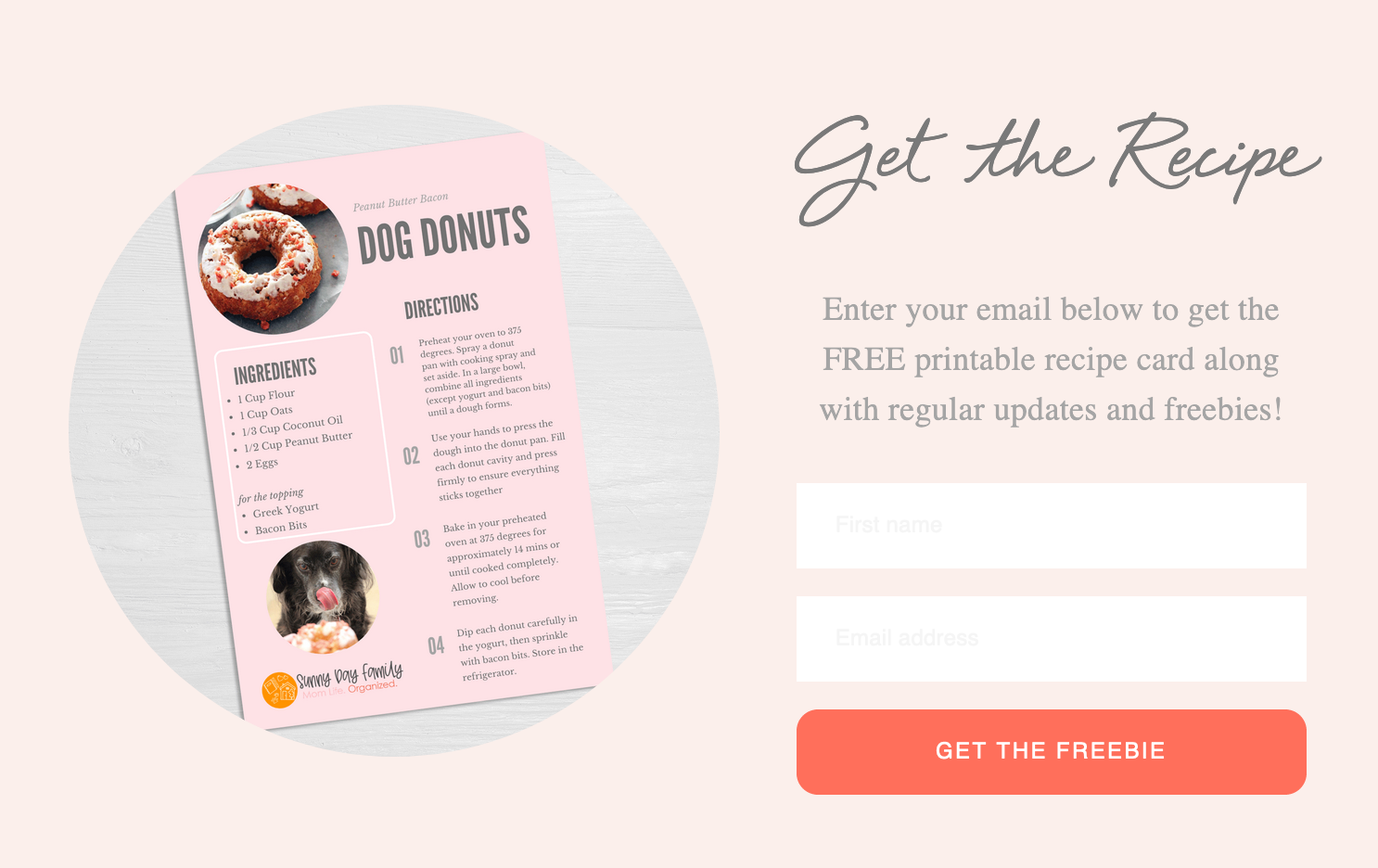 And here's another yummy option. These also include a yogurt frosting with bacon with no food coloring suggested and they look great. Make sure you use whole wheat flour and unsweetened peanut butter, taking extra care to ensure there is no xylitol in the peanut butter as it is very dangerous to dogs.
And once again, the family dog on this one seemed to be right into this treat too.
You can see the Easy Homemade Dog Donuts recipe on Laura's site and you can even sign up to get the printable recipe card if you're old school like that.
Whichever recipe choose, we're pretty sure your dog is not going to complain about homemade donuts!