Does Your Dog Get Anxious When You're Out? Try a Spotify Music Playlist for Dogs
Do you ever wonder what your dog does while you're away? We like to envision them lying in a ray of sunshine, or taking a nap curled up peacefully in their bed, or maybe even keeping a watchful eye out the front window, for the dreaded mailman or our joyous return.
The truth is many dogs do fine while their owners are away and hidden cameras show this to be true.
But sadly, some dogs suffer from separation anxiety. If their owners live in apartments they probably get complaints about their dog barking incessantly when left alone.
So what can you do for your lonely, stressed out dog?
Spotify has come up with one way to help dogs deal with anxiety. They have created play lists especially for dogs. They discovered that many pet owners play music for their dog. In fact, eight of ten owners think their dogs enjoy music.

As the poet, William Congreve, said, "Music hath charms to soothe the savage beast." Your dog might not be a savage beast, but he can probably benefit from some tunes.
The playlist doesn't include only music, though. There are stories, affirmations, and words of praise, along with the music. Create your playlist here.
But not all pets benefit from the same playlist. Your pet's taste in music is as unique as yours. And it's not just for dogs!
You can design a playlist for your cat, iguana, bird, or hamster.
You then choose rather your pet is relaxed or energetic, shy or friendly, apathetic or curious. Then you add the name of your pet and their photo. They now have their own personally designed play list.
No matter whether you're hamster is an energetic die hard rocker, or your iguana loves some laid-back acoustic guitar, you can make a perfect playlist to keep them happy while you're away.
What to Do Next: Download Your Free "So You Think You Want to Adopt a Dog?" Kit
Adopting a dog is one of the most wonderful and rewarding things you can do, but it's not something to be entered into lightly.
Before Making This Big Decision, You need to know:
If adopting a dog is right for you (it may not be)

What type of dog is best for you or your family

What you need to be able to care for a dog
That's exactly why we've created this free downloadable kit to help you make the best decision for you or your family.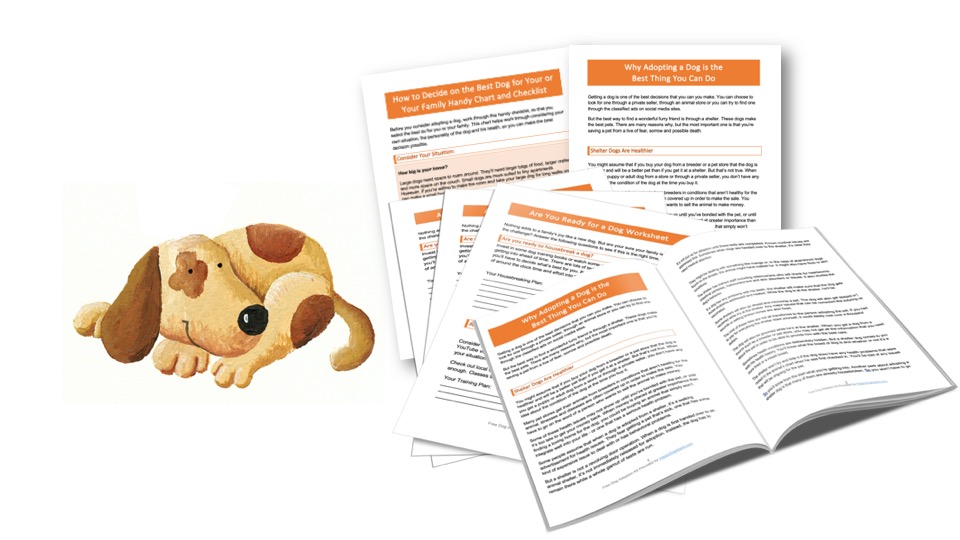 Download This Free Kit for Instant Access to:
Why Adopting a Dog is the Best Thing You Can Do - discover 10 amazing benefits of adopting a dog, instead of purchasing from a breeder.
Is a New Dog Right for You? - Use this handy worksheet to ensure you're ready to welcome a new dog into your home?
How to Decide on the Best Dog for You and Your Family - This checklist will help you figure out exactly what kind of pet is best for you.
Everything You Need to Welcome a New Dog into Your Home - Another handy checklist to ensure you're ready to welcome the newest member of your family.
You can download this kit instantly and it's absolutely free. Just enter your name and email address below.
We'll also keep you up-to-date on tips for your dog, amazing dog stories and products we'd love to share with you.