Dog Photography Tips: How to Take Great Pictures of Your Dog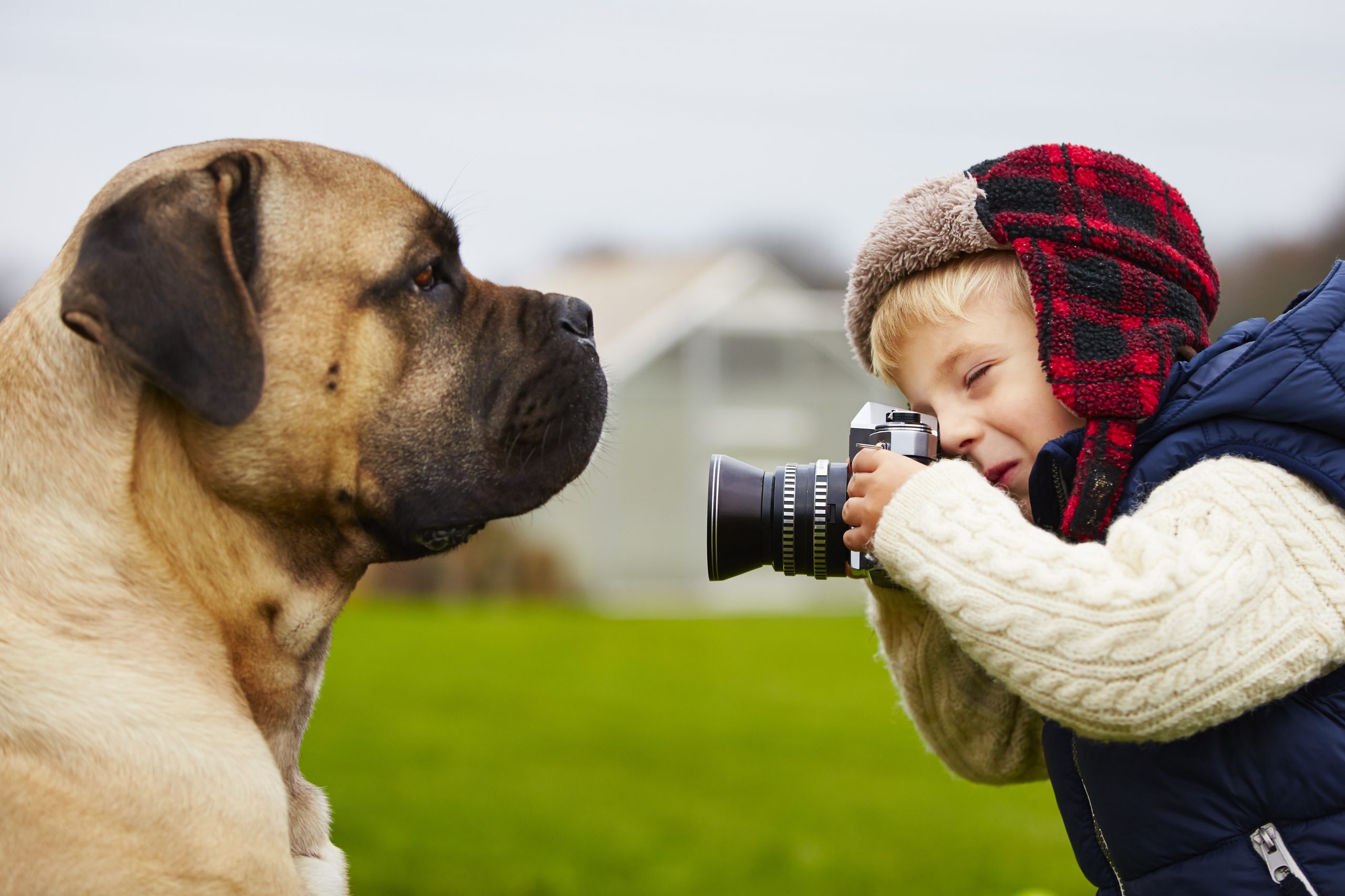 It seems like every dog has an Instagram account these days. But whether your dog does or not, you may want to know how to take great photos of your dog. That's why we've got this guest article filled with dog photography tips for you.
We hope you enjoy the tips and are able to put them into practice. And hey, if you want to share your results, please post in the Happy Dog Island Facebook Group here.  ~ Melissa

Better Dog Photography: 4 Tips to Let Your Dog's Inner Model Shine
By Allison Edrington
If you have been trying to take a picture of your favorite dog but have not managed to snap one that satisfies you, you are not alone — better dog photography is tricky business. Getting your pooch to look into the camera is truly a mixture of art and clever persuasion, but you can master the technique if you take a little extra time when trying to immortalize your dog.
While there are professional dog photographers that can capture your pup in the studio and maybe even at home, not everyone has the funds to pay a pro. If you have a digital camera and a little patience, you can soon be on your way to better dog photography. Do not worry about your photography skills overall, because you do not really need to be a master to take pictures of your dog that will give you fond memories after they are gone.
Follow a few simple tips and you will be well on your way to frame-worthy photos of Fido.
Use natural sunlight whenever possible when taking photos of your dog. Go outside and have your dog enjoy the fresh air on a sunny day. Dog photos can be more fun outdoors and your dog will enjoy the playtime. Natural light is much easier for your camera to use and does not require a flash on bright days. Indoor lighting is not optimal because there just isn't enough of it, unless you have the high-powered bulbs of a professional photographer. However, if you do need to work indoors for your photo shoot, bring the camera in closer to your dog (just make sure the flash won't upset your dog's eyes) and use any natural light available from the windows.
Adjust your camera settings for whatever setting you are in. Most digital cameras have a variety of settings, including settings geared for indoor, outdoor, portrait and fluorescent lighting.
Dressing up your pet for a few pictures can be fun, but often times dogs are uncomfortable at first, especially if they do not usually wear dog clothes. If you want to picture him in a cute ensemble, either put him in the clothes and let him run around a bit or train him to wear the accessories using small dog treats.
Wear your dog out with a rousing game of fetch or a walk around the block. This will make it easier to get him to look into the camera — the eyes are the windows of the soul and you want to make sure you remember those puppy dog eyes for many years to come.
About the Author: Doggie Diva Dog Boutique Online offers upscale dog products for great prices including couture dog carriers, dog strollers and elk antlers for dogs. Our excellent customer service will connect you with luxury dog products that will improve your pup's quality of life.
Final Thoughts from Melissa…
The key to successful dog photography is to have fun. If you're stressed out and impatient, your dog will be too. Just let things flow and let your dog have some fun and exercise before you start, just like Allison suggested…then your dog won't be distracted.
And hey, some of your best, funniest and cutest pics may be the worst ones of all. Be sure to post your results in the Facebook Group…beautiful, hilarious or otherwise.