How to Make Healthy Chicken and Rice Dog Treats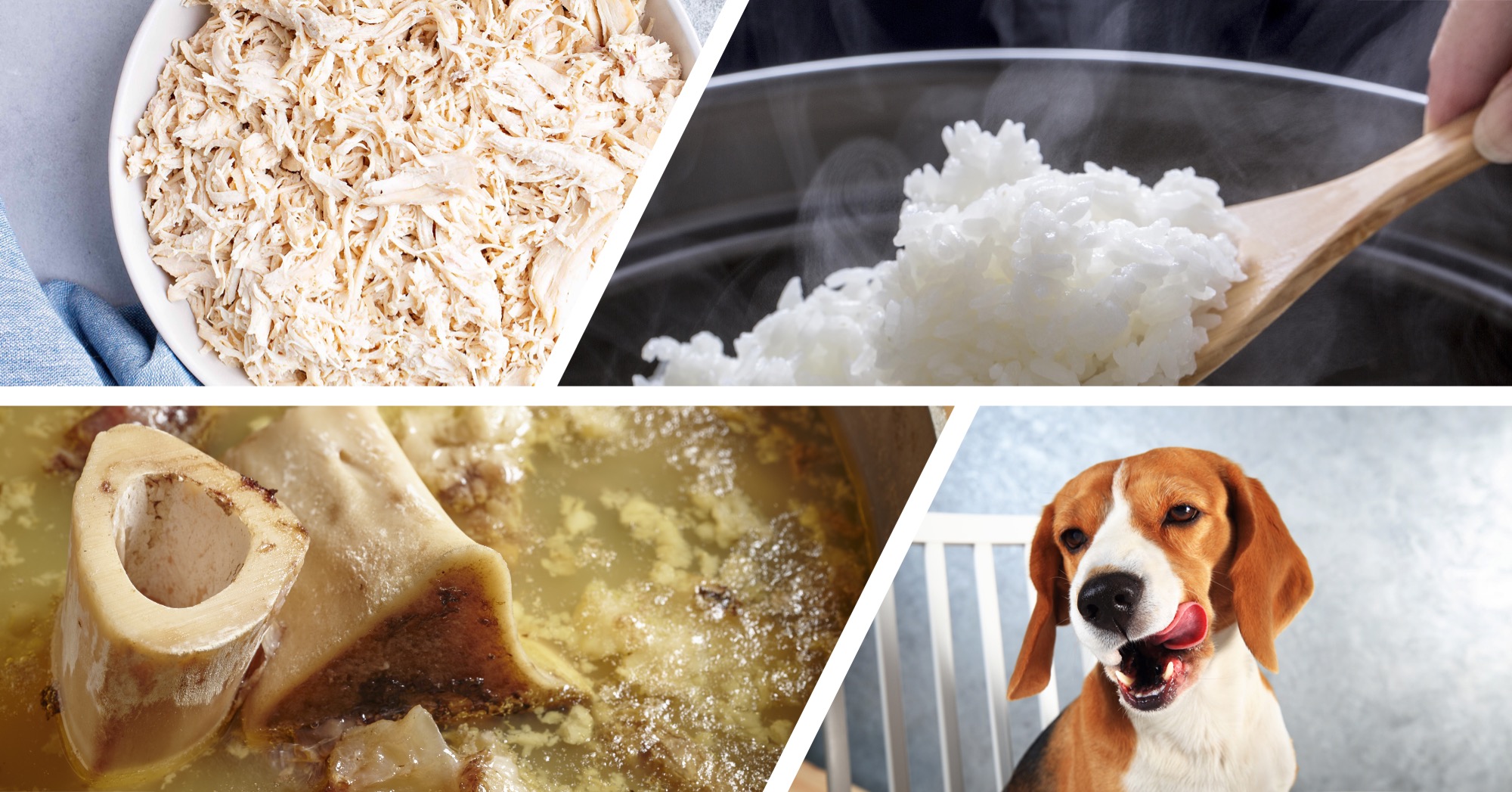 A lot of dog treat recipes include flour, which is OKAY for dogs in moderation. If you're looking for a healthier option for homemade treats that your dog will still love, try these Healthy Chicken and Rice Dog Treats.
All it takes is three simple good-for-your-dog ingredients and your dog will love it.
Ingredients:
2 boneless skinless chicken breasts
1 cup white rice
1/4 cup bone broth
How to Make These Healthy Chicken and Rice Treats:
Bake the chicken breasts at 375 F for about 30 minutes, or until cooked all the way through.
Cook rice according to package instructions. Choosing to make a stickier rice will make it easier to form your treats.
Place chicken in a food processor to ensure it is very finely chopped.
In a bowl, combine the chicken, rice and bone broth with your hands until it can easily be formed into shapes.
Form into treats with about 2-3 tablespoons mixture per treat…whatever shape you'd like, but about 1 inch high. You can form into a bone shape, but your dog won't care. He's going to wolf these down right away.
Place the treats on a parchment lined baking sheet and put in a 350 F oven.
Bake for about 10-15 minutes per side or until golden brown.
Storing Your Homemade Dog Treats:
After they have cooled to room temperature, we recommend freezing any leftover treats in an airtight container or freezer bag and defrosting as necessary.
Recipe Variations:
Instead of chicken, you can use cooked salmon, lean turkey or lean ground beef. Your dog will love the variety!