Thank you! Your Free Recipe Book
We're so glad you've decided to feed your dog yummy and healthy homemade food and treats.  We look forward to keeping in touch with you more recipes, dog tips, AMAZING rescue stories and special product offers.

Click here to download your free cookbook (PDF)
In the meantime, we'd love to invite you to visit the Happy Dog Island Store where you can find a variety of fun products for dog lovers…
Coupon Code: HAPPYDOG2020 Saves You 20% off Your First Order

Save 20% on your first order from the Happy Dog Island Store. We've got lots of great products to help showcase your l0ve of dogs. From mugs to T-shirts and home decor, you're sure to find something you love. These make great gifts for your fellow dog lovers too.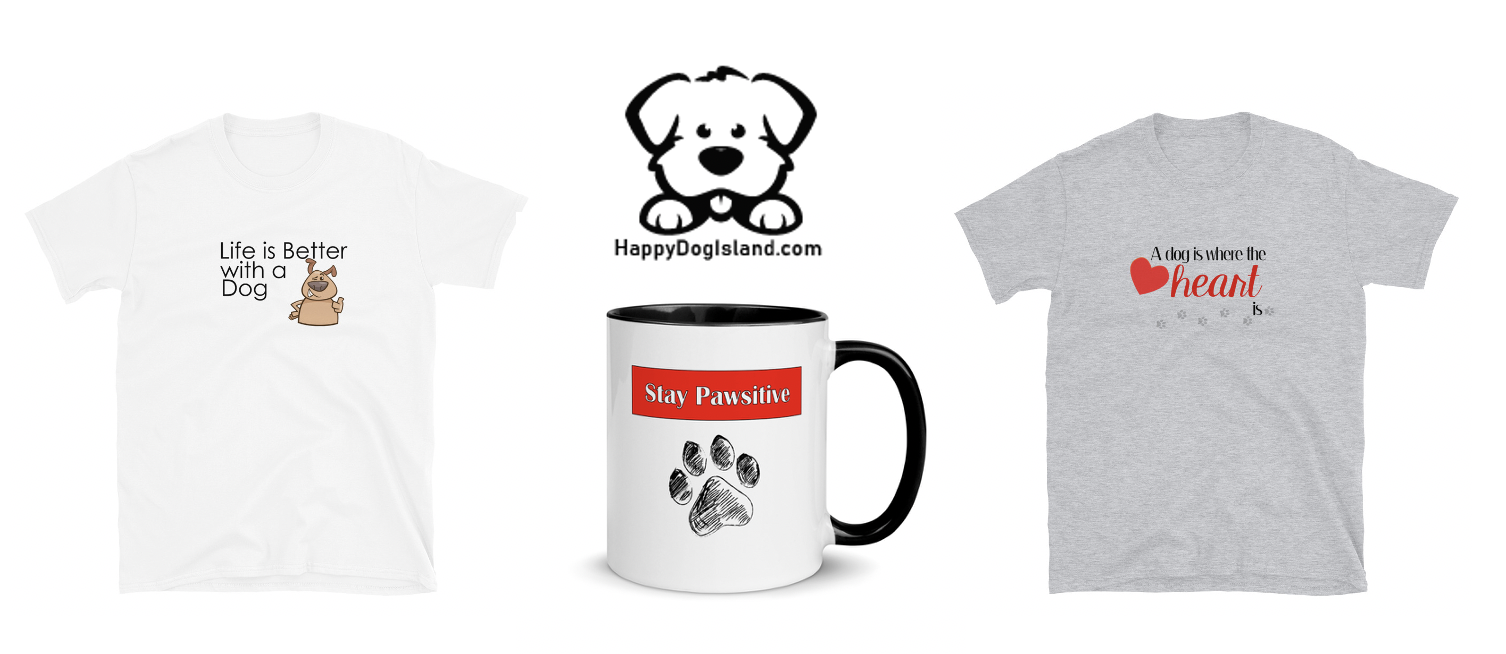 A Portion of our Profits Goes to Dog Rescue Organizations

We don't just talk about dog adoption and rescue, we help make it happen with the help of dog lovers like you. We are dedicated to donating 5% of our proceeds to top notch rescue organizations.
Click here to start shopping! Remember coupon code: HAPPYDOG2020 saves you 20%.