Rescue Dog Show: HOORAY! All Mutts Allowed and Welcomed…$5 – $25K in Prizes Awarded to Shelters

Dog shows are usually reserved for pure breed dog in perfect health. The dogs are judged by what is considered the ideal parameters for their breed. This includes the shape of their ears, the texture, length and color of their coat, the shape and color of their eyes, how they walk and stand, and many other physical attributes.
But there's a new show in town. One that is less stuffy, non-traditional and a LOT more fun.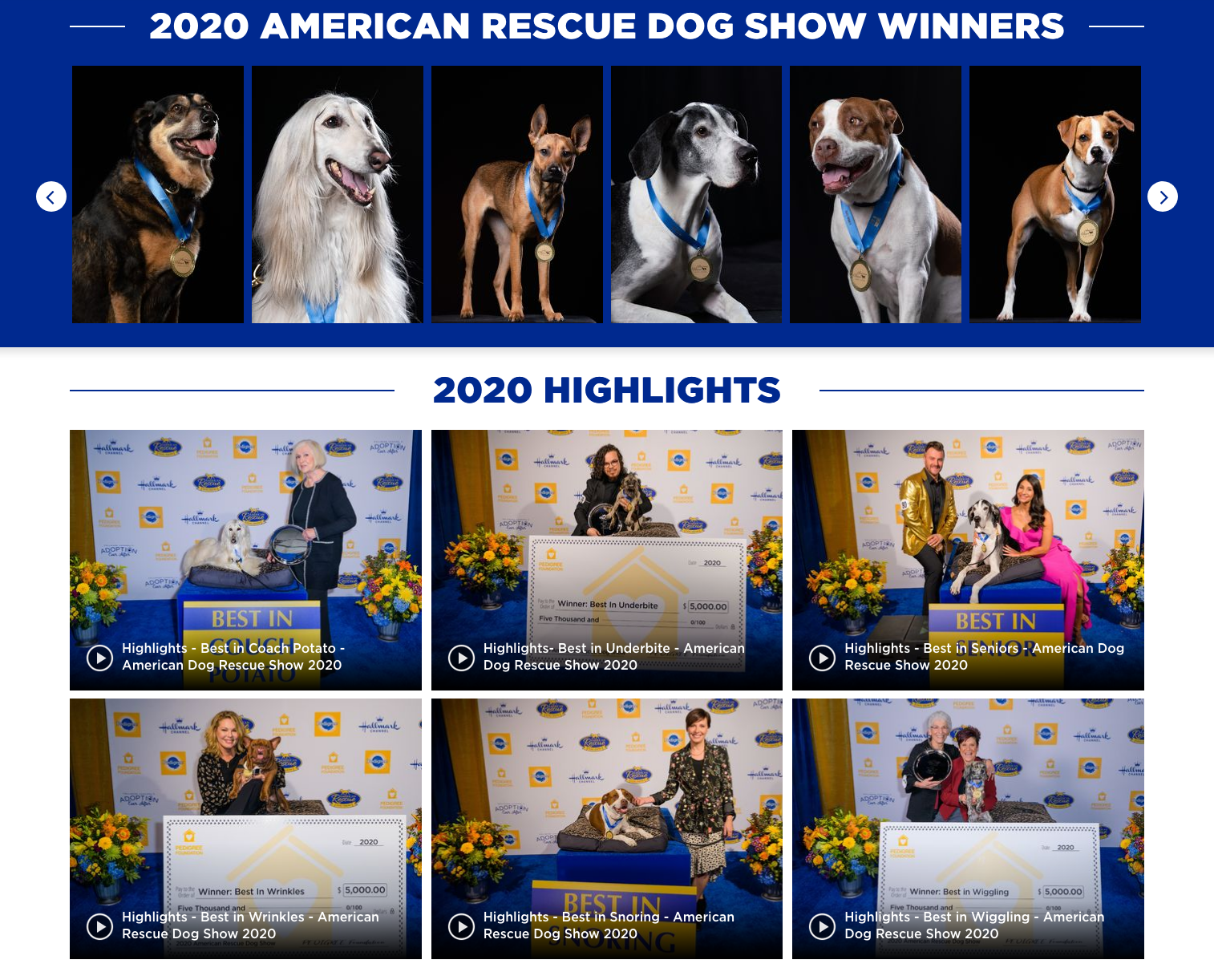 To qualify for American Rescue Dog Show, the dogs must be rescues. No stuck-up Poodles, yappy Yorkies, or killer Chihuahuas need apply. Special needs dogs are also eligible.
The prizes in this show go for off the wall traits such as:
Best couch potato
Best in snoring
Best in underbite
Best senior dog
Best in special needs
And of course, best wiggle butt. Who doesn't want to see the winner of this category?
The American Rescue Dog Show is televised on the Hallmark Channel and Michael Levitt is the producer.
The dogs must be spayed or neutered in order to participate.
Winners receive awards from $5,000 to $25,000 for their shelters.
Watch the show and see the latest Rescue Dog Show winners here.
Along with being a lot of fun to watch, the goal is to help more rescue dogs find forever homes. By raising awareness of the unique qualities of these dogs it is hoped more people will see what wonderful additions they can make to a family.
A good pet doesn't need "ideal" physical perfection. Instead they need a loving heart, a lot of personality, and a family to love and care for them.
What to Do Next: Download Your Free "So You Think You Want to Adopt a Dog?" Kit
Adopting a dog is one of the most wonderful and rewarding things you can do, but it's not something to be entered into lightly.
Before Making This Big Decision, You need to know:
If adopting a dog is right for you (it may not be)

What type of dog is best for you or your family

What you need to be able to care for a dog
That's exactly why we've created this free downloadable kit to help you make the best decision for you or your family.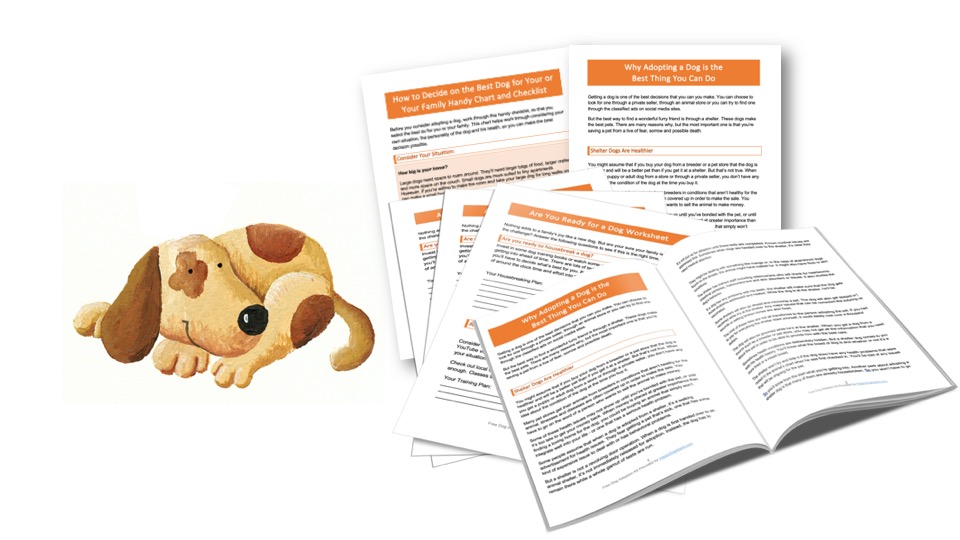 Download This Free Kit for Instant Access to:
Why Adopting a Dog is the Best Thing You Can Do - discover 10 amazing benefits of adopting a dog, instead of purchasing from a breeder.
Is a New Dog Right for You? - Use this handy worksheet to ensure you're ready to welcome a new dog into your home?
How to Decide on the Best Dog for You and Your Family - This checklist will help you figure out exactly what kind of pet is best for you.
Everything You Need to Welcome a New Dog into Your Home - Another handy checklist to ensure you're ready to welcome the newest member of your family.
You can download this kit instantly and it's absolutely free. Just enter your name and email address below.
We'll also keep you up-to-date on tips for your dog, amazing dog stories and products we'd love to share with you.